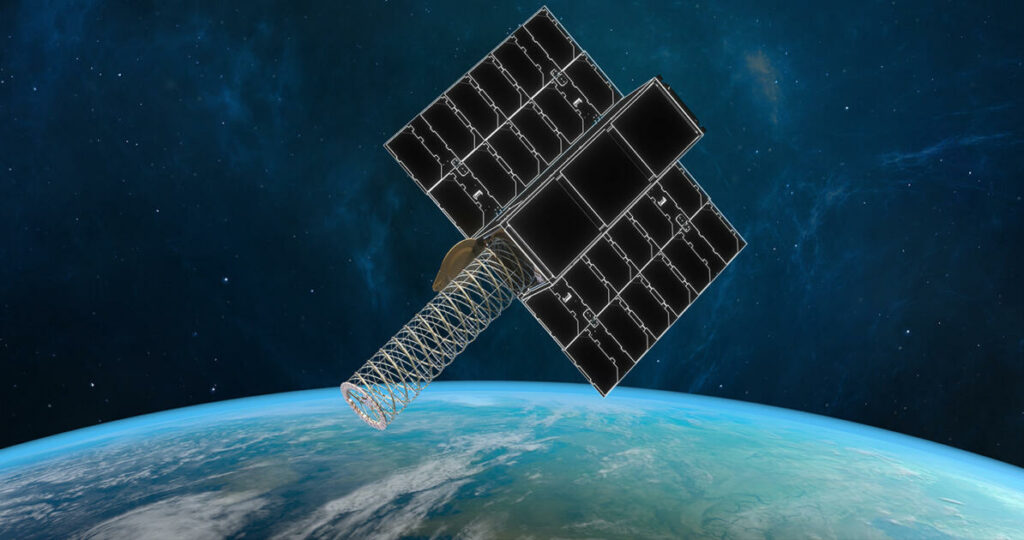 London, 7 September 2023.- NuSpace announced on the 5th of September that it has successfully launched its Internet of Things (IoT) satellite, NuLIoN, and deployed Oxford Space Systems' helical antenna. 
The small CubeSat represents NuSpace's commitment to providing large-scale sensor-to-satellite connectivity throughout Southeast Asia aiming to provide IoT applications at any time. The mission is a step towards NuSpace's ambitions to establish a global IoT constellation.
NuSpace has leveraged the LoRaWAN Protocol, a Low Power Wide Area Networking communication protocol that functions on LoRa, to address the connectivity gap in underserved regions. It aims to provide low-power, low-data rate, direct-to-satellite communication services. This allows the deployment of remote sensors on a large scale to bring transformative possibilities to industries and communities. 
"Working with Oxford Space Systems has been an absolute pleasure. Their flight-proven products have been instrumental in our journey. We are genuinely thrilled about the potential of NuLIoN to revolutionise the non-terrestrial IoT connectivity industry," said Zhen Ning Ng, CEO of NuSpace. "This mission represents a significant first step in bridging the connectivity gap, particularly in the promising Southeast Asian market. Together, we are paving the way for widespread sensor-to-satellite connectivity, unlocking new possibilities for IoT applications in the region and beyond."
Manisha Kushwaha, Technical Project Manager at Oxford Space Systems said the mission gives further heritage to the helical antennas' product line through the transition to high quality batch production at the Harwell and Abingdon facilities. 
The partnership between NuSpace and Oxford Space Systems is part of a close collaboration between Singapore and UK-based companies, fostering innovation and supporting the growth of the space sector through international cooperation.