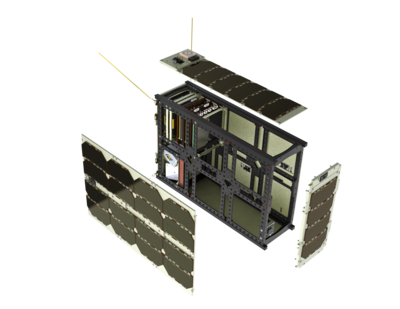 Ibadan, 11 November 2022. – GomSpace has signed a Memorandum of Understanding (MoU) with HEMERIA and CS Group to create a partnership framework to demonstrate the potential of joining forces to develop solutions building on the expertise of each party. HEMERIA is a French Small Sat company that designs, builds and supplies cutting-edge space systems, while CS Group designs, develops, deploys, maintains and operates critical systems for Aeronautics, Transports, Space and Defense.
The companies identify partnerships and cooperations as key levers to strengthen SmallSat industries' relevance and value proposition development towards customers while being active actors of the European Space sovereignty political strategy.
In addition, such a frame aims at safeguarding the highly efficient and instrumental economic equation of NewSpace by avoiding unnecessary duplication of competencies, expertise and infrastructures.
According to Niels Buus, CEO of GomSpace, the MoU will assist the company in further developing its presence in France and its cooperation with the French space industry. Furthermore, GomSpace aims to generate value for customers while strengthening European Space sovereignty. Nicolas Frouvelle, CS Group Head of NewSpace Business Development complemented, shared similar sentiments, noting that the MoU is a real opportunity for CS Group to further collaborate with European NewSpace Industry. Furthermore, it will help the company consolidate its position as one of the European leaders in ground segment and operations software for small satellites and constellations.
Nicolas Multan, CEO at HEMERIA, added, "I am delighted that HEMERIA can explore new opportunities in Europe with GomSpace and CS Group. This partnership agreement will allow us to consolidate our position in the field of SmallSats and to stimulate the Franco-Danish NewSpace."