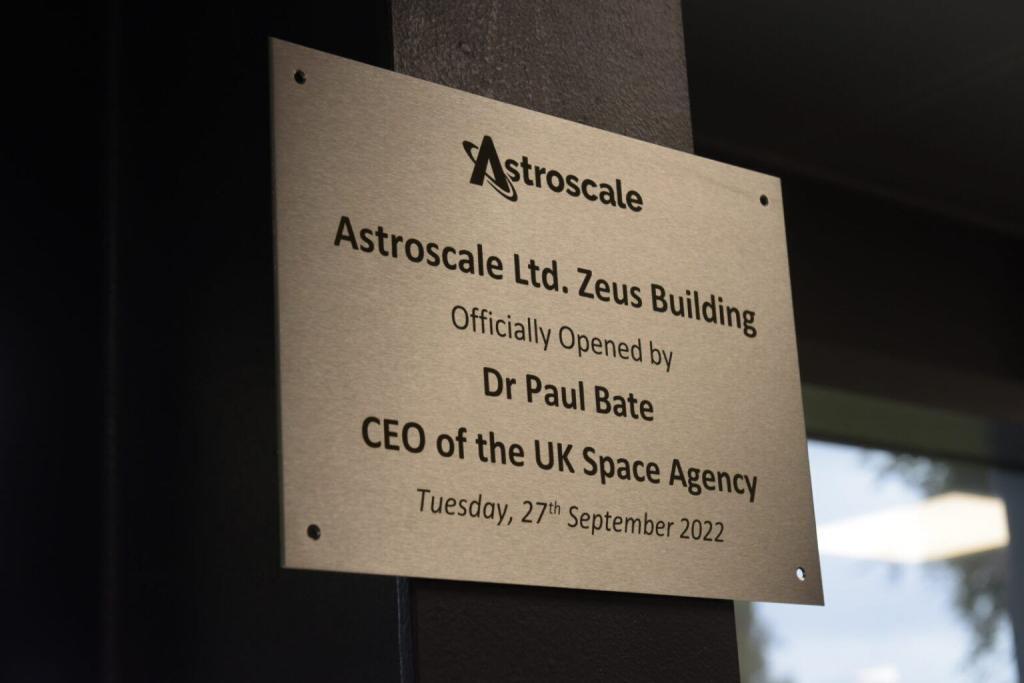 Edinburgh / Harwell, 29 September 2022. – Satellite servicing and long-term orbital sustainability provider, Astroscale has opened its new Zeus satellite manufacturing and operations facilities at the Harwell Science & Innovation Campus in Oxfordshire, the company said. The new site will enable Astroscale to build satellite debris removal servicer satellites, and develop its commercial offering in the future.
The 1858-square-metre Zeus building accommodates a satellite manufacturing facility, a satellite operations centre, and offices for 120 staff members. The location of the new custom built UK headquarters means that Astroscale will be close to its partners. These include the UK Space Agency, the European Space Agency (ESA), Satellite Applications Catapult, and the STFC Rutherford Appleton Laboratory.
ESA and the UK Space Agency approved the OneWeb Sunrise Partnership Programme after the successful demonstration of the ELSA-d mission. ELSA-d is an End-of-Life Services by Astroscale-demonstration magnetic capture technology, which Astroscale is currently developing into a servicer model, ELSA-M. 
ELSA-M (End-of-Life Services by Astroscale-Multi-client) will be capable of servicing multiple satellites in one mission. The new servicer will be manufactured and operated from the Zeus building. ELSA-M is planned to launch is 2024.