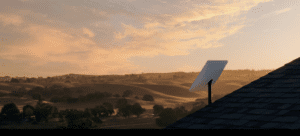 Edinburgh / Washington, 11 August 2022. – The Federal Communications Commission (FCC) has rejected LTD Broadband and Starlink's applications for support through the Rural Digital Opportunity Fund (RDOF) program, causing the companies to lose out on US $1.3 billion and US $900 million respectively. The FCC made the decision based on the conclusion that the providers failed to demonstrate that they could deliver the promised services.
Starlink's technology is still under development and it requires users to purchase a US $600 dish. Publicly subsidizing this service would not be the best use of limited Universal Service Fund dollars, the FCC said.
LTD, a relatively small, fixed wireless provider would have been the largest winner, submitting winning bids in 15 states. However, the company failed to receive eligible telecommunications carrier status in seven states, missing out on their support. The FCC therefore concluded that LTD was not capable of deploying a network of the scope, scale, and size required.
The RDOF program has authorized more than US $5 billion in funding so far, bringing broadband services to over 3 million locations in 47 states.