By Luisa Low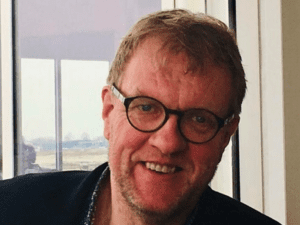 During this week's Space Café, SpaceWatch.Global Publisher Torsten Kriening sat down with Peter Hulsroj, a legal consultant for intergovernmental organisations, attorney, specialist in nuclear disarmament, space and international law, and now, author and blogger.
With a career spanning four decades – which commenced after studying law at the University of Copenhagen and Harvard Law School – Peter was previously Director of the European Space and Policy Centre based in Vienna, a legal adviser for the Comprehensive Nuclear-Test-Ban Treaty Organisation, Head of Contracts and Legal Affairs at Contracts Officer at The European Organisation for the Exploitation of Meteorological Satellites, a contract officer at the European Space Agency and legal attorney in Copenhagen.
Fast forward to 2022 and Peter has published three books and is the author of an online blog What if we don't die? in which he analyses various topics ranging from American elections, 'boomers' and poetry all the way through to climate change, corruption and policy.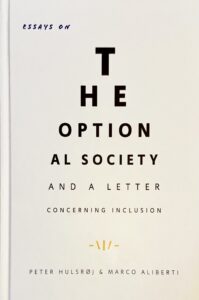 Late last year, with his co-author, European Space Policy Institute researcher Marco Aliberti, Peter published "The Optional Society", a modern philosophical enquiry into our seemingly limitless world and the challenges it brings.
This week, he and Torsten discuss what the science world and space industry can gain from the philosophical analysis of the modern world, and from someone who has 'broken the mould' and branched out.
Navigating a brave new world – a universe of "options"
The modern world – with its proliferation of options and seemingly limitless possibilities – is presenting new challenges for humanity, according to Peter Hulsroj and Marco Aliberti.
One area that The Optional Society explores is how growing areas like quantum mechanics, genetics and AI are intersecting with human rights, economics, religion and lifestyle, and how as a global society and individuals we might go about addressing these areas.
According to Peter, one way to even begin to make sense of this enormous shift and ensure it aligns with the positive progression of society is to examine growing issues through a multidisciplinary, collaborative approach. This could be through philosophers working with physicists so that science can better inform philosophy, and conversely, how philosophy and thought can better advise the creation of new technology so it can better serve humankind.
"I know people get nervous when you use the word philosophy – there is no reason to be nervous about it. This is just a question of looking at the fundamental equations, and particularly space science has so much to tell us and we need to have a structured approach to how we can reap the benefits."

"Quantum mechanics is a topic which is raising an enormous number of interesting philosophical problems. But, generally speaking, it is the physicist who is explaining the philosophical issues, not the philosopher… we need it in both directions.

"And really, for space, there are so many issues… for example, can we establish whether we have parallel universes. And that is very interesting from a space physics and science perspective – whether we have extraterrestrial life. But this is, of course, is also fundamentally important for philosophy."
A balancing act of art and science
Last week, NASA announced that the James Webb Space Telescope had reached a major milestone with the unfolding of its mirror – the final stage of the spacecraft's deployments rendering it ready for scientific operations.
Collaborating with the ESA and the Canadian Space Agency, the purpose of the James Webb mission is to better observe – and ultimately understand – the cosmos's ancient history and birth.
The telescope's final unfurling was a historic milestone for NASA, but it is far more monumental to the understanding of our very existence.
At the program's core, Peter says, is philosophical questioning that should be used to inform scientists to more carefully navigate the program's mission and findings.
"There are many philosophical issues, [for example] how something comes from nothing. James Webb might tell us something about that. It requires that people other than physicists also looking at this."
Exploration itself, according to Peter, is interesting because in many instances what is eventually found was not even searched for.
"You also people who deal with the existential questions to say, 'Hey, this is an interesting finding – not only for the space physicist – this is an existential finding and we need to translate this.'"
To listen to Peter Hulsroj's insights and thoughts on the intersection of science and philosophy and the world of options, you can watch the full program here:

Luisa Low is a freelance journalist and media adviser from Sydney, Australia. She currently manages Media and Public Relations for the University of Sydney's Faculty of Engineering.