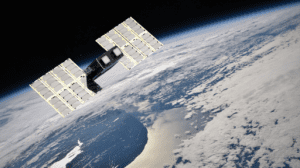 Luxembourg/ Toronto, 17 December 2021. – Kepler Communications will use Spire Global´s system as a test bed for its Aether network service, the Canadian telecommunication provider said.
The initial test aboard a Spire satellite is due to launch in the fourth quarter 2022, Kepler said. Before, Kepler will conduct in-orbit testing of Aether onboard two new Kepler satellites.
Kepler is building a Ku-band telecommunications constellation in Low Earth Orbit (LEO) and has launched 15 satellites that were produced in its satellite production facility at its Toronto headquarters.
Spire provides space-based data, and analytics services to organizations and companies to improve their operations, decrease their environmental footprint, deploy resources for growth and competitive advantage, and mitigate risk, the company with offices in San Francisco, Boulder, Washington, D.C., Ontario, Glasgow, Luxembourg, and Singapore says.