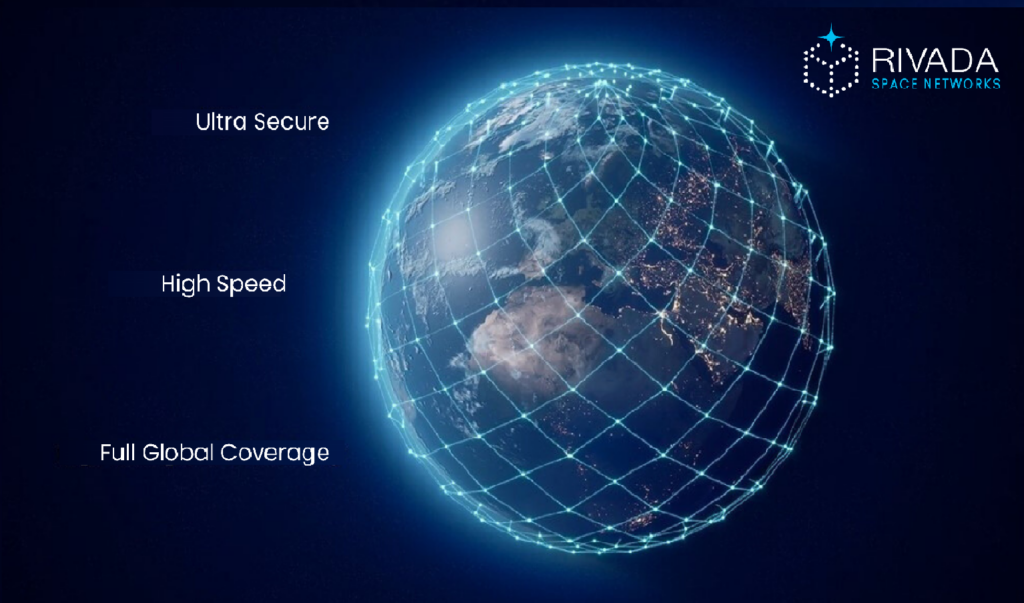 London, 11 July 2023.- Rivada Space Networks and IEC Telecom, an international satellite service operator, announced on the 10th of July the signing of a Memorandum of Understanding (MoU) to enable connectivity solutions for land and maritime communications. IEC Telecom specialises in digitalisation for the maritime industry and providing remote communications on land where GSM coverage is not available. 
Rivada intends to provide the first "OuterNET", a global low latency point-to-point connectivity network of LEO satellites. Rivada will combine inter-satellite laser links with advanced onboard data routers to create an optical mesh network in space. This approach to "orbital networking", means that data will stay in space. This intends to enable access to an ultra-secure satellite network with pole-to-pole reach, offering end-to-end latencies similar to or better than terrestrial fiber. By routing traffic on a physically separated network, Rivada provides a layer of defence for organisations that need to securely share data over long distances. 
IEC Telecom will leverage Rivada's OuterNET to provide leading NGO agencies with enhanced connectivity for the coordination of humanitarian efforts, the safety of remote workers, the security of NGO assets, and the sustainability of long-term operators. 
"We are delighted to be working with IEC Telecom to support their high throughput voice and data services," said Declan Ganley, CEO of Rivada Space Networks. "We are moving full speed ahead to deploy the first true OuterNET, with its unique data-connectivity capabilities. Both of our companies see the importance of providing ultra-secure, highly reliable low latency communications anywhere on the globe." 
In addition to land connectivity services, IEC Telecom will use Rivada's OuterNET to provide enhanced ICT infrastructure for the maritime environment. IEC Telecom offers cyber-secure network solutions optimised for the maritime sector. By using Rivada's OuterNET these network solutions will support digital decarbonisation globally by helping vessels improve onboard operations, leading to reduced fuel consumption.