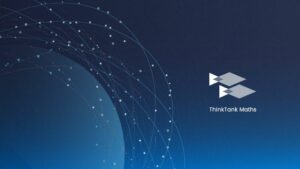 Edinburgh, 17 December 2021. – ThinkTank Maths Limited (TTM) announced they secured R&D financing from Scottish Enterprise to develop enhanced space surveillance and tracking (SST) services.
Launching more and more satellites each year is congesting Low Earth Orbit (LEO) and it endangers economic activities on Earth. Enhanced orbital trajectory prediction, object collision risk reduction along with reduced position uncertainty of space objects could resolve the issue. It would help safeguard commercial and military assets and their operations as well as lower insurance costs.
TTM aims to accomplish just this through novel abductive inference methods, fusing complex heterogenous data sets, the company said. The software will collect data from multiple sources to calculate space object positions more accurately. TTM plans to provide "decision intelligence at the speed of relevance" to promote sustainable space practices.
The firm will work on the project with space environmentalist and astrodynamicist Dr Moriba Jah, Chief Scientific Advisor for Privateer Space. Furthermore, the company intents to develop enhanced orbital insertion services for SaxaVord Spaceport's clients within the SaxaVord Space Domain Awareness Consortium.