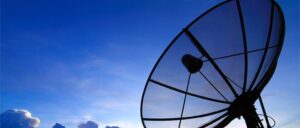 Edinburgh / Paris, 17 December 2021. – Chief Executives of leading satellite operators announced that the EMEA Satellite Operators Association (ESOA) is now going to include satellite operators from all over the world. To reflect this, the Association is changing its name to Global Satellite Operators' Association (GSOA). 
The announcement was made at World Satellite Business Week 2021 in Paris. Seven new members, Amazon, APT, ARSAT, Intersputnik, Lockheed Martin, Omnispace and Star One, had already agreed to join GSOA.
GSOA will remain the only CEO-led industry association focusing on providing a platform for collaboration for satellite operators globally. The Association is committed to extending global connectivity, preserving space for future generations and supporting the UN Sustainable Development Goals.
GSOA will give its members the opportunity to shape the future of the satellite communications industry, the Association said. It will do so by enabling them to engage in cross-sector initiatives and represent the industry globally. Members will also be able to contribute to the work of the International Telecommunication Union, regarding development, emergency communications and spectrum.