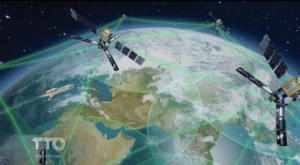 Edinburgh, 13 September 2021. – The U.S. Defense Advanced Research Projects Agency (DARPA) increased Lockheed Martin's contract for the Blackjack program by US $25.3 million, the agency announced.
The Blackjack project is aimed at validating high-speed military communication, navigation and missile warning capabilities of small satellites.
Lockheed Martin assembles and integrates Blackjack satellite buses and payloads while also managing the Pit Boss autonomous data processor. The company had won the integration contract in April 2020 and has already received a further US $13.1 million and US $27.3 million. The latest modification makes the total value of the contract US $65.8 million.
DARPA is planning to launch 12 satellites on a SpaceX Falcon 9 rocket next year. The project aims to deploy a constellation of 20 satellites in LEO by 2022. The agency ordered buses from multiple companies, 10 buses from Blue Canyon Technologies and two from Telesat. Companies such as Raytheon, SEAKR Engineering, Airbus and Northrop Grumman supply the payloads to be integrated with these buses.
DARPA aspires to make satellites where no redesigning is needed to add new payloads to the buses. This would make production faster and cheaper. The technology is also supporting the Pentagon's Space Development Agency who are currently working on a communication and missile-warning satellite network.