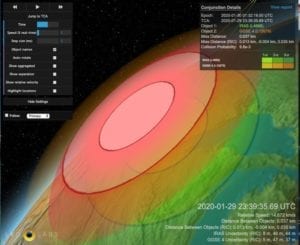 Paris, 4 June 2021. – The Californian startup LeoLabs has closed a $65 million Series B financing round, led by Insight Partners and existing investor Velvet Sea Ventures.
With this round, LeoLabs has raised over $100 million, the company said.
LeoLabs provides commercial low Earth orbit (LEO) mapping and Space Situational Awareness (SSA) services and sees this as a rapidly emerging "frontier in space".
"Rapid deployment of new satellite constellations, the demand for innovative services from imaging to broadband to IoT (internet of things), and the billions of dollars of new investment in space-based infrastructure are redefining a domain shared by governments, space agencies, regulators, commercial operators and space insurance," the company says.
"We now have the resources to accelerate the global deployment of next-generation radars for tracking small debris and satellites in LEO, and to expand development of our scalable LEO mapping and SSA platform", said Dan Ceperley, LeoLabs CEO and co-founder.