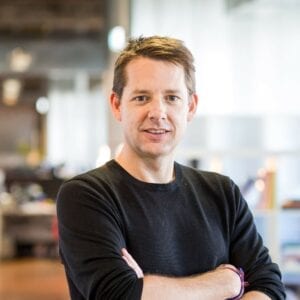 In this edition of Space Café Australia, host Annie Handmer speaks with Dr Tim Parsons about where NewSpace fits within a broader social history of technological development, and how Space changes the way we see ourselves and our place on Planet Earth.
Tim Parsons is the Chair of the Space Industry Association of Australia, coordinator of SmartSat CRC's New South Wales industry collaboration node and Chair of the SmartSat Aurora Space Cluster. In a wide-ranging discussion that bridges deep tech, the Internet of Things, Hamlet, the Lord of the Rings, DotCom, and that time Tim met Douglas Adams while making a documentary for BBC 2, Annie and Tim tackle everything from environmental ethics to the meaning of life.
Tim explains how space-enabled technologies can make our existence more sustainable and data-driven. How can we use Earth-imaging and better communications services to monitor activities, hold companies accountable, and study Earth processes? He also explains how going to the Moon and Mars can help us develop better medical and sustainability research.
Annie muses on whether our understanding of data and the cyber world is holding us back from solving the problems that keep us up at night, and how we might learn to see Space as not just a place, but also an enabling platform, like the internet. The episode also covers recent developments in the Australian space sector, and areas of innovation Tim sees being the key aspects that will bring Australia further into the international space economy
The audience had an opportunity to ask questions in dialogue with Dr Tim Parsons.
This Space Café Australia was held on 3rd June 2021.
SpaceWatch.Global
 is a Switzerland-based digital magazine and portal for those interested in space and the far-reaching impact of the space sector.
To listen to Dr Tim Parsons' insights, you can watch the full program here
To subscribe and get the latest on the space industry from world-leading experts visit – click here.