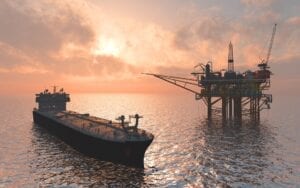 Paris, 12 May 2021. – Scorpio equips its entire tanker and bulker fleet and connects its 150 vessels with Marlink's hybrid VSAT network solution, the company headquartered in Monaco and listed in New York said.
The service extension will provide Scorpio with higher bandwidth services to meet an increasing level of business need for higher data rates and usage volumes, Scorpio said.
Its global fleet of about 150 vessels will be able to satisfy current and future requirements from charterers and regulators, while also providing cost-efficient crew communications, it said.
Scorpio uses Marlink's smart hybrid network combining Ku- and Ka-band VSAT with global voice and data services, L-Band back-up and 4G connectivity, the company said.
"Ship operators are increasingly looking to future-proof their connectivity to meet their digital ambitions, which include the use of collaborative cloud-based software and applications," it said. "With crew welfare and retention at its core, Scorpio will enable a new level of remote access to ship systems and provide crew connectivity with a high level of security".