by Ali Al Kuwari, Es'hailSat's President and CEO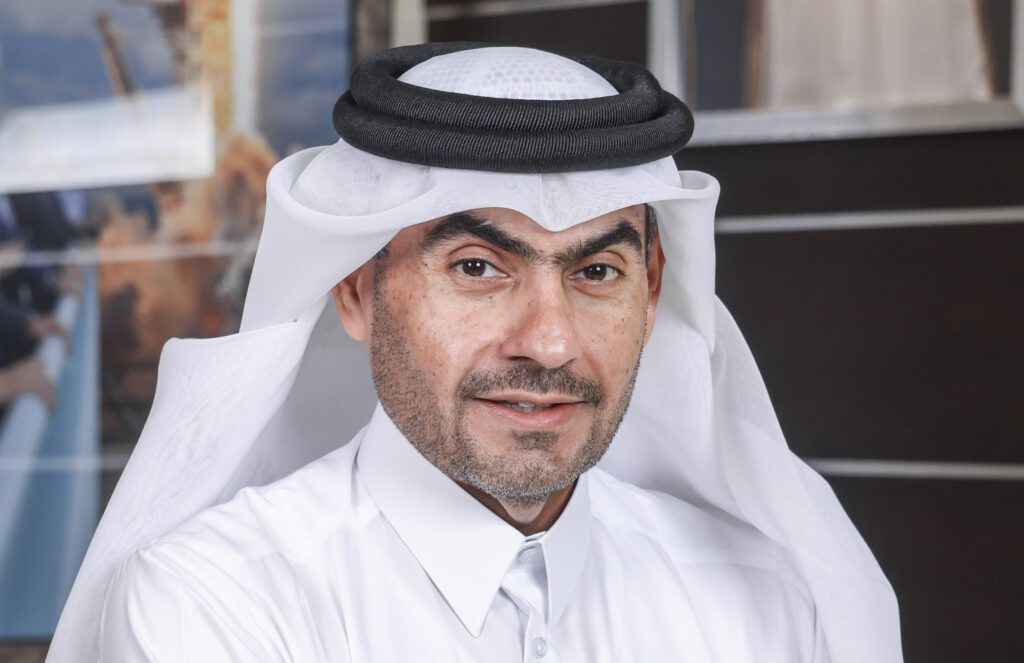 The State of the Satellite Industry Report about a decade ago had estimated global industry revenues for 2013 as $189 Billion. The same report today, in its June 2022 edition estimates the global industry to be worth about $386 Billion annually. For an industry that has been carefully regulated and closely tracked by Governments around the world, the last decade of nearly doubling annual revenues is a stellar achievement. While a large part of this growth is attributable to the private sector, Low Earth Orbit constellations and the emergence of the NewSpace industry, there has also been an acceptance of traditional satellite communication services as the medium of choice when it comes to connecting the unconnected, be it direct to the consumer via satellite broadband, extending the reach of 3G, 4G and 5G networks via cellular backhaul or the connectivity onboard aircraft and maritime vessels.
In the future, satellite technology which is already delivering television services to every household today, will also deliver telecommunication services and a host of applications on top of it, no matter where one is located. As with any satellite service, the primary objective is to provide critical communications infrastructure, wherever and whenever it is required. Best practices include end-to-end service delivery with high levels of availability. This is further augmented by secure and reliable connectivity across both fixed ground networks and land mobile, maritime and aviation sectors. Mid to long term, mobility services be it on land, maritime or aviation, and Internet-of-things will utilize satellites as the critical infrastructure for connectivity.
Online activities have surged in the last year or two, initially because of the compulsions that arose during the pandemic, but also because people have thereafter realized that a lot can be accomplished online, even if one is not physically present in offices and other locations. The net result of this has been that connectivity has become more critical to the lives and livelihoods of people, and robust telecommunication services are now seen as an essential utility. The last two years have seen the world wake up and realize the importance of healthcare after the onset of COVID-19. However, besides healthcare, Internet connectivity has also become a basic need for survival, no matter where you are. Both businesses and individuals have realized that their sustenance would not have been possible had it not been for the ability to log in to their workplaces or stay connected with family and friends via every available means of connectivity. Satellite, cellular and fiber telecommunications have become the backbone of the economy, and Governments worldwide are investing in infrastructure to ensure that their populations remain connected irrespective of their location.

Middle East and North Africa have tremendous potential for expanding connectivity services given the unique challenges faced by the region. While fiber continues to reach the shores of various countries in Africa, getting the same connectivity inland and overcoming the challenges on-the-ground is a different story altogether. Given the remote and sparsely populated areas across MENA, and difficult terrain within this region, at present fiber connectivity is largely within and between the major cities. It will remain this way for some time as service providers struggle to find the right balance between expending high CAPEX and providing connectivity to the remote areas. While the industry can do a lot more, the pace of broadband growth in MENA has been quite encouraging. The deployment of 4G and 5G infrastructure has been critical to developing low-cost wireless broadband in MENA. Furthermore, the arrival of both high throughput satellites and fiber-to-the-home has reduced the cost per Gigabyte of data consumed, as every household and workplace continue to consume more data with every passing day. At this point, the global satellite industry is in a state of flux with multiple LEO constellations at various stages of their launch, each looking to provide global broadband connectivity.
The growth potential of the MENA region also brings with it a unique set of challenges that one must face when providing services to the region. First would be piracy as content protection is still a concern for the region. Although majority of the large piracy incidents have been addressed and discontinued, there is still online piracy of content. A consolidated effort is required on the part of the satellite & media industry and local governments to address this issue. Then there are always price pressures when it comes to satellite capacity, services, and equipment. This has come to the forefront in the last few months, with supply chain issues causing delivery delays and further delaying implementation, service roll out etc.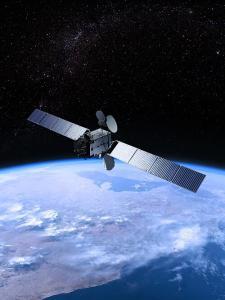 As Qatar's satellite operator of choice, Es'hailSat has been serving broadcasters, telecom companies, enterprise, and Government customers for the past 10 years based out of headquarters in Doha. Since Es'hailSat's inception in 2010, collaboration with global and regional satellite operators has been key to bringing the best of what is available globally to MENA's ICT infrastructure. For demanding Enterprise and Military / Government customers who require reliable, robust, and cost-effective telecom solutions, satellite services continue to be the preferred option, and this is where Es'hailSat comes in with two satellites Es'hail-1 and Es'hail-2 co-located at 25.5 / 26 East.
Over the past year, Es'hailSat has signed many strategic connectivity partnerships, some to offer enhanced VSAT support services in the Maritime segment while others to cater to communications infrastructure required for vessels at sea. One noteworthy example is the successful proof-of-concept that was completed in 2021 using low profile flat panel VSAT terminals for the maritime environment using the Es'hail-1 satellite. To boost broadcasting of upcoming mega-events, Es'hailSat has enhanced Satellite News Gathering service capabilities. These, along with a 50,000 sqm teleport facility located a little outside Doha, will provide the backbone required to carry mega events across the region and beyond. To ensure cost-effectiveness, Es'hailSat offers end-to-end service delivery so that the end-user has minimal overheads in availing these services.
Qatar's space ambitions have developed based on a combination of media & telecommunication industry growth and the need for self-reliance in all areas. Qatar has learned that sustainability is about more than growing one's own fruits and vegetables. The domestic workforce in Qatar is one of the most connected in the MENA region and perhaps in the world as well owing to the high tele-density built over the past many years. Today's technology-driven economy demands that people should have the tools necessary to remain connected anywhere, at any time and using any device of their choice. This involves infrastructure on the ground, as well as in space.
Qatar's 2030 Vision is designed to move the country from a carbon-based to a knowledge-based economy and Es'hailSat is a key part of that vision. As the world emerges from two years of restricted movement due to the pandemic, a few things have changed in the telecommunications landscape. Firstly, when it comes to fixed networks, it has become evident that connectivity of any kind – be it fiber, cellular or satellite – is critical infrastructure delivering a fundamental need of keeping individuals, businesses and the economy connected in an increasingly virtual world. Secondly, as maritime & aeronautical services return to normalcy, the bandwidth required for these vessels to remain connected to their headquarters and/or the Internet is witnessing rapid growth. All these trends together with the advent of global satellite networks in LEO are changing the way people remain connected, no matter where they may be physically located. Es'hailSat's satellites are a symbol of Qatar's commitment to free, secure, and independent communication. Beyond upgrading networks from 4G to 5G and beyond, it is important to ensure that the human capital in the ICT sector is trained regularly and their technology & soft skills are also upgraded to meet the demands of the next decade of growth in line with Qatar's Vision 2030.
The world is heading towards economies driven by artificial intelligence, neural networks, and the Internet of Things, all of which can only be enabled by robust telecommunications and IT infrastructure. Therefore, it is critical for these sectors, including satellite services, to build a culture of innovation and continuous development to be able to cater to these demands. With Qatar becoming a powerhouse of talent and technological prowess in the Middle East, advanced satellite services will help ensure that the economy of the country has the tools that it needs to grow from strength to strength.
For Es'hailSat's business, the priority over the next 12 months is expanding services to support the rapid growth of Qatari customers across the board. The sky is the limit for Qatar's ambitions, and Es'hailSat remains the first choice for companies across the MENA region wherever there is a need for connectivity over satellite. There are multiple long-term projects to fulfil the company's vision of being a world class satellite operator and service provider that effectively contributes to the success of Qatar's National Vision 2030 by adding a new dimension to the diversifying economy.