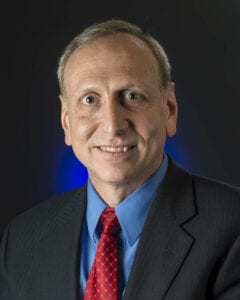 Paris, 12 May 2021. – Steve Jurczyk, who served as acting NASA administrator from January to May 2021, will retire after more than three decades of service, NASA said.
Robert D. Cabana, who has served as director of NASA's Kennedy Space Center in Florida since 2008, will serve as new associate administrator, NASA Administrator Bill Nelson announced.
Jurczyk has served as associate administrator, the agency's highest-ranking civil servant, since May 2018, NASA said.
"He was the highest-ranking career civil servant leading NASA throughout the pandemic and most recently oversaw the successful landing of the Perseverance rover on Mars, a successful Green Run test of the core stage of the Space Launch System rocket, the naming of the Mary W. Jackson NASA Headquarters building, the launch of NASA's SpaceX Crew-2 to the International Space Station, and the return of Crew-1 back to Earth."
Cabana will join a senior NASA headquarters team including Pam Melroy, nominee for deputy administrator; Margaret Vo Schaus, nominee for chief financial officer; Susie Perez Quinn, chief of staff; Bhavya Lal, senior advisor for budget and finance; Marc Etkind, associate administrator for communications; and Alicia Brown, associate administrator for legislative and intergovernmental affairs, NASA said.