SpaceWatch.Global has been granted permission to publish selected articles and texts. This is "How can space law address artificial intelligence in space?", originally published 7 May 2021 at Filling Space.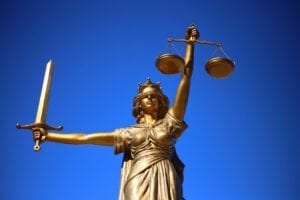 One interesting development in the space sector is the rise of artificial intelligence. AI has long played an important role in space missions, and its role only continues to grow. But as AI becomes more central to humanity's engagement with space, it raises legal and ethical challenges. Space law is well poised to respond to these challenges. To learn more about AI and space law, we spoke to Anne-Sophie Martin. She is a Post-Doctoral Research Fellow in International Law and Space Law at Sapienza University of Rome.
How does artificial intelligence in space activities raise legal and ethical challenges?
Artificial intelligence and machine learning are reshaping the way we conduct space activities, contributing to the design of novel space missions. Indeed, the use of AI is supporting, and will support even more in the future, the collection of data generated by Earth observation satellites. Moreover, AI will facilitate and enhance communications networks for deep space exploration missions using robotic and automated rovers. In addition, AI presents significant benefits for future space programs, such as on-orbit servicing, space mining, space traffic management, space situational awareness, and active debris removal.
AI is an essential tool to carry out space missions, but at the same time, it raises legal and ethical challenges. This is due to the fact that, in the future, space activities will be run by robots controlled by humans on Earth or in orbit aboard a space station or space vehicle. These interactions between humans and intelligent "things"raise new issues relating to responsibility and liability in case of damage, as well as questions about transparency, level of autonomy, and human control.
Governments, space agencies, and private entities that intend to develop space missions with AI will be responsible for maintaining the system's security. They will need to ensure that the program is not compromised by hostile acts like jamming or hacking. In this context, the role of "programmers" will be very important in future missions.
Given these various legal issues, human control and intervention will likely be needed beyond missions' initial planning. Such control and intervention will help ensure that missions are developed and conducted in accordance with international law and space law.
How can space law respond to these challenges?
Space activities involving AI components will have to take into account some relevant provisions of space law contained in the 1967 Outer Space Treaty. Such provisions include the principles of due regard to the corresponding interests of all other States, peaceful uses of space, international cooperation, mutual assistance, making information available to the public, consultations, and information sharing.
These elements, as well as safety, security, responsibility, and liability aspects, should be addressed through developing transparency and confidence building measures(TCBMs) related to space activities and AI technology. Developing TCBMs will help avoid misunderstandings and misperceptions about the conduct of AI-related activities.
Future codes of conduct, best practices, or standards should also take into account some elements contained in national and regional policies related to AI. National and regional policies address notions of responsibility, liability, transparency, and autonomy.
What advice do you have for individuals who would like to work in space law?
The space field offers lot of possibilities to study and work within space agencies and private entities, as well as at various levels in government. Several universities now offer master's degrees in space law, air law, and telecommunications law in Europe and in the United States. Even if we are living in a difficult and challenging period, there are still plenty of opportunities to pursue dual interests in space and law. Don't give up on them!
Being a space lawyer is very cool and means working in a dynamic field. Beyond having legal expertise, you also need to grapple with technical and engineering issues. Be curious about the technical part! It is also important to know other branches of law and regulations such as export control, telecommunications and frequencies, contract law, international law, and private law.
Per aspera ad astra!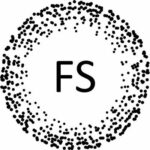 The original can be found here – https://filling-space.com/2021/05/07/how-can-space-law-address-artificial-intelligence-in-space/ –  Rights reserved – this publication is reproduced with permissions.