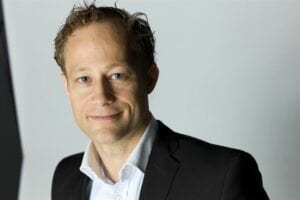 Paris, 7 April 2021. – The LEO operator OneWeb drives its commercialization and has hired the former Ericsson executive Per Borgklint as new Chief Commercial Officer, the company announced.
"Per joins OneWeb with more than 20 years' experience in leadership positions across telco, media, and software, including the Swedish multinational Ericsson AB, and CEO positions at Net1, Canal+, Tele2 Netherlands, and Optimal Telecom," OneWeb said.
At Ericsson, he was Senior Vice President and part of its Global Executive Leadership Team, as well as Group Chief Innovation Officer, responsible for commercialising new technologies from concept to global product, and head of Ericsson's global software and media solutions business.
The new CCO "will spearhead OneWeb's go-to-market strategies across all key verticals including enterprise, government, aviation, and maritime," OneWeb said.