by Raphael Roettgen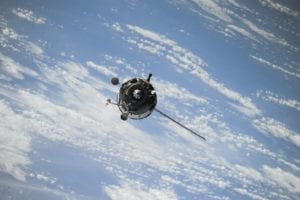 March had another three announcements of mergers between space companies and SPACs, for a total of over US$1.5 billion of gross proceeds (we consider cash in trust plus PIPE, assuming no redemptions and before fees). It is probably widely expected that there will be further space-SPAC transactions and we at SPAC(e)watch.global will keep track of these!
Besides the SPACs, we saw a blockbuster Series B for U.S. small launch provider ABL and various other, smaller rounds across geographies and subsectors. Of note is also the EU supporting satellite IoT company Hiber via an investment out of its European Innovation Council (EIC) fund.
Reminder: if you are following the new space sector and are looking for a concise introduction to its trends, main business activities, and possible outlook (and if you happen to speak German!) you may be interested in my new book I recently published with Spacewatch.Global – you can check it out here.
Company
US$m
Country
Subsector
Investors
Rocket Lab

790

(SPAC)

U.S./NZ
Launch

Vector Capital, BlackRock, Neuberger Berman, others

Spire

475

(SPAC)

U.S.
Remote sensing

Tiger Global, BlackRock, Hedosophia, JAWS, Bloom Tree Partners, others

Redwire

266

(SPAC)

U.S.
Diversified (space company roll-up)

Senvest, Crescent Park, others
ABL Space Systems
170
U.S.
Launch
Fidelity, T. Rowe Price, others

Hiber
30.5
Netherlands
Satcom (IoT)
European Innovation Council, Finch Capital, Netherlands Enterprise Agency, Hartenlust Group, Laurens Groenendijk

Gitai

17.1
Japan
Spacecraft components (robotics)

Dai-ichi Life, Daiwa Corporate Investment, EP-GB, SPARX Innovation for the Future

Orbex
8.8
UK
Launch
European Space Agency
Pixxel
7.3
India

Remote sensing

Blume Ventures, growX ventures, Lightspeed Venture Partners, Omnivore, Ryan Johnson, Techstars

Utilis Inc.
6.0
Israel
Remote sensing – downstream
Beringea
Skyrora
3.5
UK
Launch
European Space Agency
Venus Aerospace
3.2
U.S.
Hypersonic aircraft
XFactor Ventures, Prime Movers Lab, Boost VC, Draper Associates, Saturn Five

Epsilon3
1.0
U.S.
Software
Stage Venture Partners, others

Esper Satellite Imagery

NA
Australia
Remote sensing
NA
Hermeus
NA
U.S.
Hypersonic aircraft
NASA
Rural Farmers Hub
NA
Nigeria
Remote sensing – downstream
iNOVO
Spacechips
NA

(debt)

UK
Spacecraft components (chips)
HSBC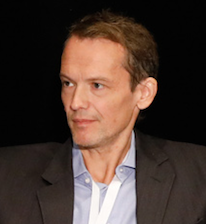 Raphael Roettgen provides financial advice to and invests proprietary capital in space companies as a managing director and founder of E2MC. He also advises institutional investors and governments on space. Previously, Raphael has held senior roles at global investment banks and hedge funds and was also a fintech entrepreneur in Brazil. He holds degrees in finance from Wharton, machine learning from PUC-Rio and space studies from the International Space University, as well as the CFA and FRM charters.