SpaceWatch.Global asked its staff and contributors to review 2020 and provide an outlook into 2021. These personal reviews are being published during the holiday season. This is Joerg Kreisel, CEO at JKIC.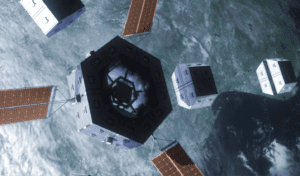 For me, 2020 began with some good news, a few exciting business trips to Florida, South East Asia and in Europe, and we had big plans for the year with multiple important events and business activities. Then, since March we are all on the same boat, so no need to elaborate on the situation as such. While public discussions themed COVID impact on major industries and entire economies, fortunately the space sector remained somewhat unaffected as far as industry activities as a whole are concerned.
In my 2019 review here last year, I had expected i.e. a continued growth of space investment but also raised the issue of a potential shakeout in the NewSpace arena. I was wrong on the latter (good!), while tangible exits and investor returns are yet to come.
What has apparently come true though is a growing awareness regarding the relevance of OSAM (on-orbit servicing, assembly and manufacturing). Multiple innovations, projects and new businesses drive such developments which in turn will have quite an impact on design, MAIT (manufacturing, assembly, integration and testing) as well and on operations of space infrastructure elements and related business models in the longer term, e.g. visionary businesses like the Port by Arkisys. In 2020 our portfolio company iBOSS progressed very well and entered into several new partnerships overseas, and the intelligent space system interface (ISSI) modular coupling kit will be demonstrated in orbit later this year in the course of a dedicated US mission with Skycorp as the industrial partner. Also our other companies moved forward in the course of last year. Furthermore, we discovered a few incredible new technologies and deals, we did not invest in new space business endeavors in 2020, however.
The developments of space-related investment globally, especially new investors or sources of money entering the scene and deals closed, were quite interesting, both enlightening and surprising with partly sky-rocketing valuations! Nomen est omen?. In this context it was nice to see some European companies raising substantial amounts of equity (e.g. Isar Aerospace Technologies GmbH latest round) while the US is remains the hub of NewSpace and space investment; not only due to another investment culture, btw!
Certainly missing – and this is probably the take of all of you – were the many great conferences and meetings (and travel anyway), respectively our hard-core networking as a not-to-be-underestimated element the global space sector. Social media became even more of a voice for our industry than in previous years, and, I learned that in some cases video calls can be even more efficient than face-to-face meetings. Btw, many colleagues all of a sudden popped up with beards on my screen – I even saw some bikinis! Anyway, I am sort of getting tired of doing business by the computer, but I was compensated big time by the great weather and by working in the garden last year. All in all, for me personally new mandates with C-level management of very innovative space companies and ongoing commitments made 2020 quite exciting.
What to expect in 2021 and beyond: The rise and impact of NewSpace and private sector space investment will most probably continue and also diversify from up until a few years ago tourism and then data-driven to now more related to upstream, sub systems, components and hybrids with generally more hardware on the menue, but also new business models with significant impact on established space industry and space agencies alike. Nevertheless, entrepreneurial innovation and other new impetus will grow further and will keep changing the space sector even more visibly and more rapidly. With relevant topics like OSAM as mentioned, space COTS and others as well as launchers as a quite special of a subset. Anyway, we will see. While investment will presumably keep soaring, government space spending may get affected with some latency due to overall COVID impact on economies and countries across the globe as the bill is yet to be paid. I am sure that space will continue to grow particularly in terms of privatization, industrialization and particularly regarding public awareness of its commercial potential as part of the economies worldwide; some next-gen media included. So, hopefully CU & talk 2U again soon somewhere in real at one of our beloved gatherings, during visits or …?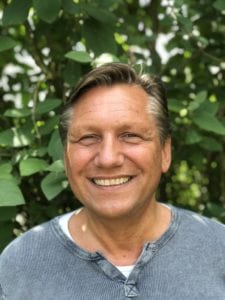 Joerg Kreisel, is CEO of JKIC since 1991 and is a space commercialisation and finance expert. JKIC is an independent actor in the global space arena focused on space commercialisation, new business creation and early-stage equity finance supporting space industry, startups, space agencies and investors around the planet. With longstanding space technology, sector intelligence and venture capital background Joerg is recognised for unique and instrumental support to numerous activities in the space arena and his proprietary international network. In summary, Joerg is around in the industry for more than 30 years and deals with space finance for more than 25 years, moreover, he currently holds stakes in several space-related startups in different countries. For more information see here: https://www.iafastro.org/biographie/joerg-kreisel.html