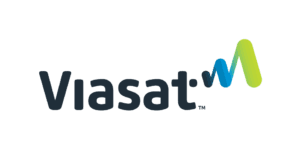 Sao Paulo, 15 September 2020. – Viasat expands its high-quality residential internet service to 14 additional states in Brazil, the global communications company announced Tuesday.
Viasat launched its Brazil residential service in seven states and the Federal District in July, the company said. "With its latest expansion, Viasat now offers service to more than 93% of the country's population across 21 states and the Federal District. The company expects to be the only satellite internet service provider (ISP) capable of making high-speed internet available across 100 percent of the country, upon completion of the residential launch rollout."
Viasat's satellite internet service proposes speeds up to 20 Megabits per second (Mbps) and data-rich packages that offer up to 80 Gigabytes (GB) of data per month.
Viasat's residential internet service for Brazil uses bandwidth from the Telebras SGDC-1 satellite to deliver satellite internet services.
The service is expanding to 14 additional states including Santa Catarina, Espírito Santo, Goiás, Mato Grosso, Mato Grosso do Sul, Bahia, Ceará, Alagoas, Sergipe, Maranhão, Pará, Rondônia, Amapá, and Acre. Viasat's residential internet service initially launched in July in São Paulo, Rio de Janeiro, Minas Gerais, Pernambuco, Paraná, Rio Grande do Sul, Amazonas and the Federal District. The service will be rolled out across the country, with an expected completion date before the end of 2020, Viasat said.