by Dr Alice Bunn, International Director at the UK Space Agency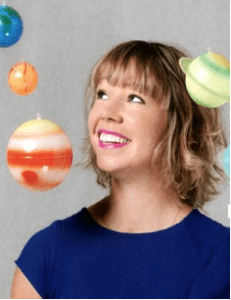 On 26 August 2020, SpaceWatch.Global Editor in Chief Markus Payer started a dialogue about the next generation ESA here. We reached out to representatives in all ESA member states and beyond to get their feedback on that topic. Here we publish their perspectives. 
How does the change of ESA DG (Director General) affect ESA's near-future direction?
The new DG will be in the fortunate position of starting with a very strong legacy from the record level of subscriptions achieved at the Space19+ meeting. In this respect the very near-future is set, and is testament to the tremendous leadership of the outgoing DG, Johann Woerner.
How would you like to see the new DG make ESA more globally competitive?
ESA has a key role to play in global programmes and has been quick to embrace the opportunities of the new space age. In order to ensure Europe remains globally competitive the new DG will have to continue a programme of reform, driving efficiencies such as improving time to contracts; the level of overhead charged and a clearer definition of risk appetite particularly for smaller projects.
What areas of exploration and R&D should the new DG push for?
In human exploration we should continue our efforts in global partnerships, notably with the U.S. In robotic exploration we have an opportunity to carve out unique areas of European leadership such as in providing of the rover modules for planetary exploration such as on Mars. Closer to Earth, we see the operating environment become increasingly congested, in order to ensure safe operations we need to draw on the formidable technical expertise of ESA to drive new
innovations in space to deliver a more sustainable operating environment for all.
How can we get more private sector, and in general, people involved in Space in Europe?
Space is no longer for the privileged few, it affects all our lives in ways that most people don't realise.  Space programmes can bring opportunity to all our lives, be that in helping manage climate change, enabling communities to prosper through connectivity to banking, healthcare, education, or in managing our complex transport systems. The more we can educate wider business sectors and society at large of these powerful opportunities, the more involved people will become with space in Europe.
When will we see the first European human mission to the Moon?
As soon as possible and certainly during the tenure of the next DG!
Dr Alice Bunn is International Director at the UK Space Agency, responsible for increasing the UK's global influence in science, security and trade through space. She leads teams responsible for ensuring international competitiveness through developing world class skills in the UK space sector; international engagement through multilateral and bilateral frameworks for science, security and trade; and delivering the security and resilience of the UK's infrastructure and space applications.  
Alice is head of the UK delegation to the European Space Agency; sits on the Board of Directors of the US Space Foundation; is co-chair of the World Economic Forum Future Council on space technology; and is a fellow and Council member of the Royal Aeronautical Society.
 Alice has a PhD in Metallurgy from Darwin College, University of Cambridge.