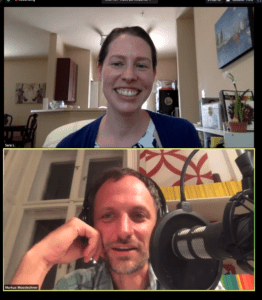 SpaceWatch.Global is pleased to present the 11th episode in our podcast series The Space Cafe Podcast: Sara Langston – Teaching the next generation of space travelers
Episode 011 features special guest Sara Langston.
Sara Langston teaches at the time-honored Embry Riddle flight school and knows what astronauts had to endure before they were allowed into orbit. But many things change. Not only the attitude of the students when it comes to challenging subjects. The whole industry is breaking new ground. In this episode Sara succeeds in a tour de force through a number of fascinating topics: Is it allowed to buy land on the moon, is ethics an obstacle or the future of research and why is space law the best subject in the world?
The Space Cafe Podcast brings our signature brand of engaging and relevant content from across the global space economy to you via an exciting new format. Together with award winning Executive Producer, Markus Mooslechner (Terra Mater Factual Studios), our fortnightly podcast features highly interesting guests.
Each episode includes a review of  important topics, as well as guest appearances and deep commentary from expert panelists from across the space sector.
Thanks to our global distribution partner, BookWire, the podcast is available on all major podcast platforms.











Tune in here