by Michal Szaniawski, President of Polish Space Agency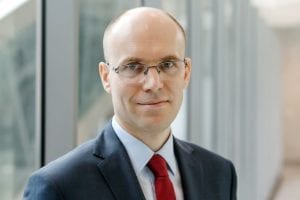 On 26 August 2020, SpaceWatch.Global Editor in Chief Markus Payer started a dialogue about the next generation ESA here. We reached out to representatives in all ESA memberstates and beyond to get their feedback on that topic. Here we publish their perspectives. 
How does the change of ESA DG affect ESA's near-future direction?
Changes in leadership quite naturally affect an organization's direction.  They offer an opportunity to build on the successes of the current Director General, while addressing the many challenges and prospects of the future with a new vision.  A new Director General will have an opportunity to engage more intensely with emerging and growing space partners, both within the ESA community and across the globe.  New leadership brings new direction, and we eagerly look forward to ESA's new Director General on mutual goals.
How would you like to see the new DG make ESA more globally competitive?
Closer integration and more robust development of all ESA Member States and their capabilities will significantly drive greater overall ESA competitiveness.  Investments in both the proven and emerging talents and capabilities among all of ESA's Member States can only have positive results for ESA.
What areas of exploration and R&D should the new DG push for?
Given the evermore-congested environment in space, a sustained focus on Active Debris Removal and technologies for sustainable space practices is appropriate.  Additionally, there is a pressing need for clean/green propellants and more efficient propulsion systems, if we are to achieve our exploration goals, especially in deep-space.  Space Traffic Management technologies and systems will likewise prove essential in the coming years.
How can we get more private sector, and in general, people involved in Space in Europe?
To the maximum practicable extent, contracting practices should be streamlined, while still maintaining accountability and quality assurance.  Increasing the efficiency of processes will advantage private sector involvement.  Both the private sector and general public can benefit from enhanced outreach efforts, helping all communities to understand that space is vital to our future – economically, environmentally, and existentially.
When will we see the first European human mission to the Moon?
A crewed European mission to the Moon and other celestial bodies first requires expanded astronaut opportunities and extended training capabilities.  It will also require human-rated launch and crew vehicle capabilities.  We are pleased to see ESA's participation in NASA's Artemis and Orion programs; however, we are hopeful to see ESA reach-out to Member States, like Poland, for greater opportunities in these programs, to the extent possible.