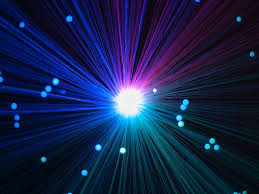 Sheffield, UK, 9 September 2020. – AegiQ, the UK quantum photonics start-up and spin-out of the University of Sheffield, has secured a £1.4 million in funding to develop secure quantum communications for fibre-optic and satellite based applications, the company announced last week.
AegiQ will join a global pilot project to provide scalable, high-performing semiconductor technology for next generation telecoms, the company said. AegiQ has been awarded the funding from UK's public innovation agency Innovate UK as part of a consortium of companies and will build communication infrastructure resistant to hacking by new quantum methods. The start-up is also championing the use and development of quantum photonic technologies.
Led by CEO and co-founder Dr. Max Sich, AegiQ is a spin-out of the University of Sheffield and part of the UK government's £70 million funding initiative to secure the UK's global position in the development of quantum technology.
"Quantum cryptography is viewed as the key to future-proofing security by the telecoms industry, by addressing advances in quantum computing which make traditional messaging encryption methods vulnerable to attacks," AegiQ said. "The UK National Quantum Technologies Programme expects '(q)uantum technologies to lead to major advances in […] the finance, defence, aerospace, energy, infrastructure and telecommunications sectors'," it said.