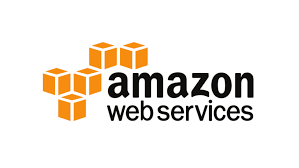 Washington, DC, 14 September 2020. – Amazon Web Services (AWS) has hired former White House space policy director Peter Marquez as the first Head of Space Policy of AWS, media reports said and Peter Marquez confirmed on LinkedIn last week.
"I'm happy to have joined the Amazon Web Services family as the new Head of Space Policy," Marquez said. "There are many exciting things happening in the space community and this is going to be awesome. I can't wait to work with all of you in my new endeavor."
Peter Marquez was Director of Space Policy in the White House on the National Security Council under President George W. Bush and President Barack Obama from 2007 to 2010. From 2018 to 2020, he was partner at the management consulting company Andart Global in Washington, DC, and before Vice President for Global Engagement at Planetary Resources, from 2013 to 2018, and Vice President for Strategy and Policy at Orbital Sciences, from 2010 to 2012.
AWS launched its Aerospace and Satellite Solutions unit in June, headed by the former U.S. Air Force General Clint Crosier, and obtained approval by the U.S. Federal Communications Commission (FCC) in July to launch its ambitious Low Earth Orbit (LEO) satellite broadband constellation Project Kuiper.