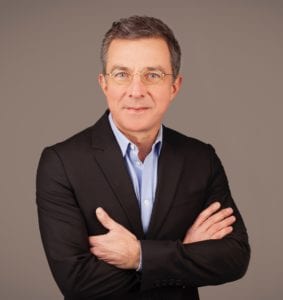 Dear SpaceWatchers,
Access to space matters. The race to space that commenced in the 1950's has accelerated at an unprecedented pace. Dozens of countries invest in space missions, launch capabilities, and sophisticated systems. Entrepreneurs pour billions into space travel, audacious satellite constellations, and missions to the Moon, Mars, and asteroids. Space is a resource, not only for Hollywood, but for our economic and societal progress as well as the development of cutting-edge technologies.
A race is, per definition, a competition, and many actors and vectors point into that direction. However, the "race to space", as a phrase, was coined in the Cold War and has been substantially transformed since then into the notion of powerful international cooperation. Ideas are competing best in the exchange of technologies and talent,  strong partnerships, and joint investments by public and private forces. In fact, the race has become a journey. Its goal is to unleash the transformational power of space and treat it as responsibly as our environment.
We are at a crucial moment in human history. Traditional textbooks do not serve us anymore. Incumbents and established paradigms are challenged. Newcomers literally  revitalize and energize a sector which has, for decades, relied on proven patterns. The space sector undergoes numerous fundamental changes, shifts, and disruptions. The result is a technological boost.
Information exchange on a journey means communication. Access to information about global space activities is key for entrepreneurs, experts, investors, and institutions that depend on reliable information. Only excellent intelligence can help them to recognize and interpret often contradictory trends and put the pieces of the gigantic high-tech and business puzzle together.
SpaceWatch.Global is that tool. It hosts one of the most important space communities and has established itself as a vibrant, trusted digital platform. SpaceWatch.Global is an articulate, independent voice of the industry, institutions, scientists, engineers, entrepreneurs, analysts, policy makers, lawyers, investors and all sorts of space experts and geeks. We adhere to a professional code of ethics and a clear and neutral editorial line. We commit to deliver a relevant news flow, profound analysis, strong viewpoints, and the exchange of knowledge and know-how.
I am humbled and excited today to join SpaceWatch.Global as the new Editor-in-Chief as of 1 September 2020. The network that I was able to build over decades will help me in this new role and I will apply my professional skills as a news editor at Reuters,  a Corporate Communications executive at SES, and Chair of the Asteroid Foundation to support the team in developing this platform.
We aim at expanding the news desk, boosting our digital and interactive formats, widening the international scope of editorial activities, and covering relevant topics downstream where space technologies translate into actual products and applications.
I thank the SpaceWatch.Global team and you, the community, for your trust and support and I look forward to our exciting adventure to watch space.
Sincerely,
Markus
PS: You can reach me at [email protected] .
Press release can be downloaded here.
Photo can be downloaded here.