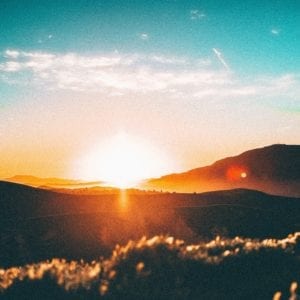 By Jeff Krukin
At the end of the first Terminator movie, a young boy says, "There's a storm coming."  This comes to mind for two reasons:
First, in my talks both to and about NewSpace entrepreneurs, I sometimes refer to them as Terminators because, like that almost unstoppable menace in that movie, many NewSpace entrepreneurs will not stop until they die. They have a passion that fires their soul, often beyond the passion that drives non-space entrepreneurs.
Second, the COVID-19 storm is here, and will be with us for an unknown period of time.
I have spoken with many NewSpace entrepreneurs during the last few months, and while they are determined to survive the storm, they recognize the difficulties and uncertainties. Especially those seeking their first or second round of funding.
Some have hoped to obtain forgivable and/or low cost loans through The Coronavirus Aid, Relief, and Economic Security (CARES) Act passed by Congress and signed into law by President Trump on March 27th. Unfortunately, "The problem for space startups seeking CARES Act relief funds stems from an artifact in how the Small Business Administration (SBA) requires companies to certify their small business status — that is, as a firm with less than 500 employees.
Almost all the so-called 'new space' companies entering the market over the last five years are tiny, many with fewer than 100 employees. And they are almost all funded by venture capitalist (VC) firms and angel investors (read rich individuals). These types of investors generally put their money on a portfolio of companies to spread out the very high risk that many will fail before turning a profit.
And under SBA rules, if any startup is funded by a VC investor, it has to count as "affiliated" employees all those of at every other startup that VC investor funds. This can make is seem like a single startup has many more than 500 employees." (Source:  Breaking Defense)
Another source of funding for NewSpace startups are US Government civilian and defense agencies that provide grants through the Small Business Innovation Research (SBIR) and Small Business Technology Transfer (STTR) programs for supporting innovative research and development which yields technologies needed by various government agencies. This includes the individual armed services, where there is strong interest in commercial small satellites and responsive launch. Together, SBIR and STTR are known as America's Seed FundTM.
NASA has strengthened its support for NewSpace startups during the last few years, and especially recently with its focus on returning to the Moon to stay. Funding from the Commercial Lunar Payload Services initiative and the NASA Innovative Advanced Concepts (NIAC) program are examples of this. See "Awards for New Technologies and Another CLPS Mission Keep NASA Humming" for a summary of last month's announcements.
And don't forget Low Earth Orbit, where the International Space Station is expected to receive a habitable commercial module in 2024 built by Axiom Space, which was awarded a potential $140M contract in March.
Of course, there are also the Angel and Venture Capital investors and funds. However, they certainly recognize that COVID-19 has negatively and significantly changed the risk-reward assessment of investing in NewSpace startups.  Much of what I have learned from webinars, and my discussions with NewSpace entrepreneurs and investors (I am not an investor) can be summarized in four points:
First, startups that have government as a customer, with contracts-based revenue coming in during the next 6-18 months, will be more attractive to some investors. However, if these startups only have government customers, they may be seen by potential investors as not having products that can be sold in any commercial markets.
Second, NewSpace startups whose only or primary source of revenue have been and continue to be SBIR and STTR grants must clearly demonstrate a need for their product(s) in commercial markets.
Third, a common theme from investors is, "Please, please, please… don't start another space launch company.  We have more than we need, and only a few will survive."
Fourth, another theme from several investors is, "Don't stop seeking funds just because of COVID-19, because the money is out there. But do be prepared like never before to explicitly show me how you are going to survive the storm with the funds you already have."
If there isn't a near-term need for your technology or product in space, then in which terrestrial commercial markets can you sells until the space market arrives?  In other words, is your technology or product space scalable?
So, is COVID-19 a death sentence for NewSpace startups?  Yes, for some, especially those which are poorly led, poorly managed, and unable to be flexible… REALLY FLEXIBLE!!… with their business plans which must be adapted to current realities.
I worked with two startups that failed primarily because the founders were absolutely unwilling to adapt their initial business models to changing markets and technologies. In one case, an investor explicitly described what she needed in order to make a sizeable investment, and the founder refused to accommodate.
The COVID-19 storm has changed many things about NewSpace entrepreneurship. But the fundamentals remain:  build and nurture an exceptional team, create and follow a sound business plan… and be willing to change both when necessary. This is true regardless of how you obtain funds, and whether your company is in the United States or anywhere else in the world.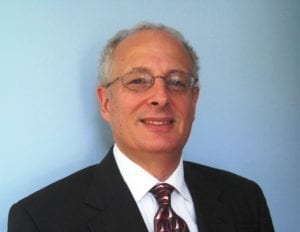 Jeff Krukin is Co-Founder and Principle at Earth-Space Commerce Advisors, LLC, and Vice President-Business Growth at Orbital Transports.  The best place to meet up with him is on LinkedIn.