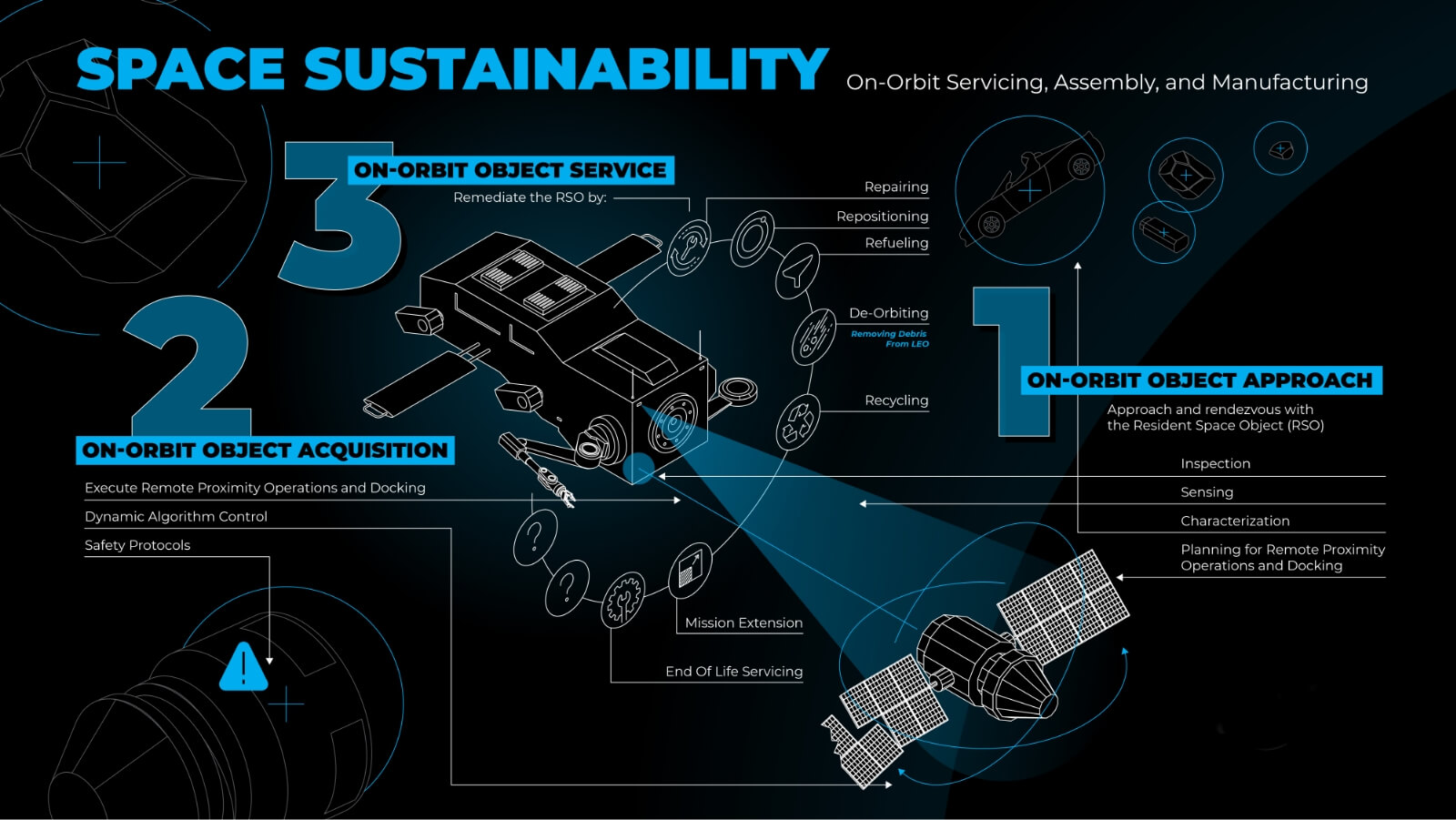 London, 18 October 2023.- Scientific Systems, an American software company, announced on the 17th of October that it has been selected by SpaceWERX for a $1.5 million contract. The Small Business Technology Transfer (STTR) Phase II contract will be undertaken as part of the SpaceWERX Orbital Prime Program. 
The orbital prime program was created to accelerate the commercial In-Space Service Assembly and Manufacturing (ISAM) market towards Active Debris Remediation. The Air Force Research Laboratory and SpaceWERX have partnered to streamline the Small Business Innovation Research (SBIR) and STTR process by accelerating the small business experience. This will be achieved through faster proposals to award timelines, expanding opportunities to small business and eliminating bureaucratic overhead by implementing process improvements and changes in contract execution. 
"This proposed solution will provide an out-of-the-box solution to enable next-generation autonomous satellite operations for close-proximity interactions like satellite inspection, a precursor to ISAM operations and debris removal. I'm really looking forward to working with  Scientific Systems and Stanford on developing and transitioning this technology," said Dr. Sean Phillips, Deputy Technical Advisor of the Space Control Branch and the Resilient Multi-Satellite Autonomy Technical Lead at the Air Force Research Laboratory.
This contract is one of 20 STTR Phase II contracts awarded by SpaceWERX, each valued at $1.5 million per contract. There has been a total of $30 million awarded to the Orbital Prime Cohort, including recent D2P2 SBIR awardees. Through the awards the cohort will explore ISAM capabilities and technologies to identify, approach and service an object in space. The program will culminate with an on-orbit mission to demonstrate active space debris remediation.