By Blaine Curcio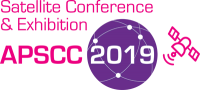 The Asia Pacific Satellite Communications Council (APSCC) is, among other things, arguably the premier satellite communications (satcom) member organization in Asia-Pacific. From its headquarters in Seoul, the APSCC publishes a quarterly newsletter on regional industry ongoings, provides assistance on issues such as spectrum coordination, and, most notably for the purposes of this article, puts together the APSCC Conference in October/November of every year. I often tell people that ConnecTechAsia (formerly Communicasia) in Singapore is a bit like the Asian equivalent to the SATELLITE conference in Washington DC every year—that is, a stadium-sized convention center with thousands of people clamoring to see massive booths. In contrast, APSCC is a bit more like the Asian version of the Euroconsult World Satellite Business Week—it is smaller, much more intimate (always in a very comfortable hotel), and the attendees, while vastly fewer in number, are higher in pay-grade. It is, in short, a leadership summit of the APAC satellite (and increasingly, space) industry.
In addition to all of the above, the APSCC is also an organization in transition, with the transition involving two major prongs—1) broaden the scope from satcom to "space", more generally, and 2) create a more international, inclusive organization. This transition is an exciting one, and was fully on display at this year's APSCC Conference, which was held from 19-21 November at the Intercontinental Bangkok. Having represented Euroconsult on the conference organizing committee over the preceding ~10 months, and having sat front row center (just next to the omnipresent Peter de Selding—they should really give him his own microphone), I was delighted to see young people, companies I had never heard of, and an increasing representation of women in a region that is oftentimes rather male-dominated. Having spent the better part of a week surrounded by some of the industry's brightest minds, some key trends emerged surrounding the Asian space industry.
The Young Shall Inherit the Earth
One of the most striking elements of the APSCC conference was the number of young people. The biggest example of this was the Youth Development Workshop on the conference's 3rd day, which brings in university students from the host country for a workshop on satellite and space. However, more impressive were the number of startups that were actively participating in the conference, being led by founders born in the 1980s or 1990s.
Day 3 of the conference, for instance, started with a keynote from Tim Ellis, CEO of Relativity Space, a company aiming to 3D-print rockets. The company has raised around US$200 million, with a CEO that is, at the oldest, 29. If Mr. Ellis's goal were to win the "youngest CEO of a rocket company at this conference award", however, he would need a time machine to bring him back about 6 years, because Simon Gwozdz, the CEO of Equatorial Space Industries (a Singaporean launch startup that presented on Day 3), is roughly 23 years old, having graduated from university in 2019. Given that no launch companies at the conference had founders under age 23, he also won said "youngest founder" award, which was given out after the conference (not really).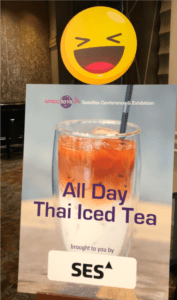 Separate to the plethora of rocket companies founded people born in the 1990s, the conference featured a New Space Pitch Competition for the first time, which brought in a number of New Space companies to pitch judges and the audience on their businesses. The startups were, likewise, full of young people. Having never heard of most of these startups before, I was impressed and to a certain extent blown away by the innovative ideas and energy brought onto the stage, including companies focused on in-orbit life extension, small launch, and beam-hopping technology.
A different type of youth also showed up in spades during the conference, with one of Asia's "youngest" (read: newest) countries, and fairly recent New Space entrant Singapore being strongly represented at the New Space Pitch Competition, as well as at the conference more generally, with an increasing number of space companies calling the Little Red Dot home, or at a minimum, APAC HQ. Following the conference, I was kindly invited to a Singapore New Space WhatsApp group with over 100 members, an anecdotal indication of the growing space community in the Lion City.
In Satcom, the Times They are A'Changin'
The satellite industry is changing rapidly, and this was clear from the 3-day event. This change is occurring in several ways. First, the industry is transitioning from being a TV broadcaster in the sky, to being a telco in the sky.
Pasifik Satelit Nusantara (PSN), an Indonesian satellite operator, reported that today, the company connects 5,000 rural villages in Indonesia to the Internet via satellite, with these 5,000 villages including 5 million people. The company's ambitious target is to cover 20,000 villages, and 20 million people, by the end of 2020. This has been enabled in part by another change, and one that is particularly noteworthy in Southeast Asia—the fall of C-band, and the rise of Ka-band. For years, naysayers held that the climate in Southeast Asia was far too rainy for Ka-band to be feasible, while holding that C-band, with its higher reliability in the face of rain, would remain the go-to frequency. In the case of PSN, this is not the case, with the company's CEO, industry veteran Adi Adiwoso, making it patently clear that the only way to serve the masses with internet connectivity would be to use Ka-band, even in rainy Indonesia, because frankly speaking, there just isn't enough spectrum in C-band or Ku-band to enable the bandwidth economics required. A representative from KTSAT echoed the bearishness on C-band, noting that in South Korea, there are already 4 million 5G subscribers, and that very soon, the spectrum allocated to 5G will become saturated, requiring more spectrum to be re-allocated.
In addition to moving into new frequency bands and new verticals, the satcom industry is a'changin' in even more "out there" ways. During a lunch sponsored by Sky Perfect JSAT, the satellite operator of Japan, we were treated to a short video, which showed JSAT's current ongoings and future ambitions. The more interesting components of this involved a partnership with Japanese EO company Axelspace, plans to provide communications services to human activity in outer space, and other business models that are far outside of the "selling megahertz to video broadcasters" business model that has for so long paid our bills and dominated industry rhetoric. Separate to this, satellite operators such as KTSAT of Korea spoke about integrating with 5G networks, while Measat sent a representative from their ConnectME consumer broadband business to be their "Young Talent Award" nominee.
Finally, the Satellite Executive of the Year award, presented to the most outstanding satcom industry executive in the region, went to Christian Patouraux of Kacific, a startup satellite operator aiming to offer low-cost, Ka-band high-throughput capacity in APAC, nearly exclusively for data connectivity as opposed to the more traditional video broadcast verticals. If there was any further need for an indication that the satcom industry is changing, and that those leading the change are being recognized for their work, this was it, with the company's satellite to launch next month to a strong pre-existing book of business, and tens of thousands (or more) unserved or underserved waiting customers.
The Rapidly Evolving Space Industry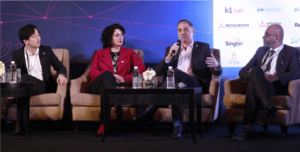 While the times are clearly a'changin' in satcom, the broader space industry is also experiencing a rapid change, and APSCC was a showcase for such change. Completely new business models are emerging. On one panel, there was discussion of a company that wanted to offer "connecting flights" to space (Momentus, a California-based company that aims to offer rides from LEO to other orbits), while another strived to be a "space garbage man" (AstroScale, a Japanese company that is focusing on cleaning up orbital debris). 3D printing is starting to play a bigger role, with Relativity Space, the aforementioned rocket company, noting that 95% of the company's rocket parts are made using 3D printers. The company claims a launch price of $10 million for a 1,250kg payload to LEO, working out to US$8,000 per kg, a competitive price to be sure.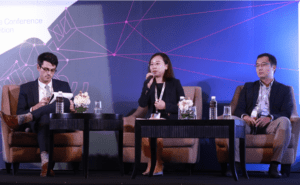 Another more macro change within the industry that was perceptible during the conference was the increasing number of Chinese companies, both state-owned giants and private startups. For the first time, China Satcom participated in the Asia satellite operator panel, while LandSpace and Ultimate Blue Nebula (UBN), a rocket company and consulting firm, respectively, participated in a China space industry panel. Companies such as Starwin, an antenna manufacturer from Chengdu, also made an appearance. Moving forward, with over 100 private space startups in China, and with a large number of them looking internationally as well as domestically, we will likely see an increase in the number of Chinese companies represented at APSCC, and other events in the region.
Conclusions
During the conference, several long-time attendees approached me saying that it had been the best APSCC ever. A dynamic APAC satcom industry, a slew of youthful startups coming from all across the region (with many from Singapore), and a variety of more established New Space companies entering the fray made for a truly out-of-this-world conference. In the coming years, we are likely to see an even more diverse audience, with even more new business models, contributing to a conference that is rapidly becoming the premier space event in APAC.
*Disclaimer—having attended APSCC on two other occasions, this year was the first in which I was also a member of the conference organizing committee. That being the case, my analysis may at times border on subjective.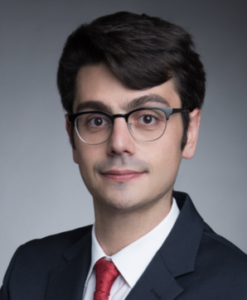 Blaine Curcio is the founder and owner of Orbital Gateway Consulting, a boutique market research and consulting firm focusing on emerging commercial opportunities in space and satellite industry, as well as the Chinese space/satcom market. Blaine is also a senior affiliate consultant for Euroconsult, and is based in Hong Kong. Blaine can be contacted at: [email protected]