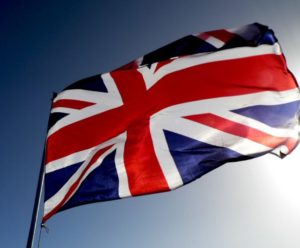 The British Conservative Party has released its manifesto, as part of its campaign for the 12 December 2019 British General Election, and has pledged that if re-elected it will create a UK Space Command.
In its manifesto, the Conservative Party, led by current Prime Minister Boris Johnson, pledged: "We will adapt to new threats, investing more in cybersecurity and setting up the UK's first Space Command."
If the Conservative Party is re-elected on 12 December, it will mean that the UK will follow France as the second European country to create a dedicated command structure for military space activities. In the summer of 2019, the French Defence Minister, Florence Parly, announced the creation of a Space Command within the French Air Force and revealed that the new entity would have a counterspace mission, albeit a limited one.
The Conservative Party pledge also comes as the United States – Britain's closest ally – has rejuvenated its joint Space Command and is in the process of creating a Space Force.
This trend toward creating dedicated military space command structures in a growing number of militaries is being driven, according to advocates, by Chinese, Russian, North Korean, and Iranian development of anti-satellite (ASAT) and other counterspace capabilities that could offset Western military superiority by targeting and potentially destroying satellites in a conflict.
For critics, the growing emphasis on military space commands and capability in response to the threats posed by China, Russia, North Korea, and Iran will only make the prospect of space warfare more likely in future conflicts, with catastrophic environmental consequences in Earth orbit, as well dire strategic effects given that for a number of countries satellites play a critical role in nuclear command and control and early warning.
The UK Space Command pledge by the Conservative Party would, if they are re-elected, be the latest space initiative from the British government over the past several years, bolstering UK military space capability and strategic importance, though the manifesto pledge does not mention whether such a command would take on any counterspace missions or roles.
In addition to a number of organisational, allied, and funding initiatives over the past few years, the British government is also developing a synthetic aperture radar (SAR) satellite reconnaissance system, and has just opened up the bidding for its Skynet-6 military satellite communications programme.
The other major British political parties – Labour and the Liberal Democrats – have not mentioned military space issues in their respective manifestos.