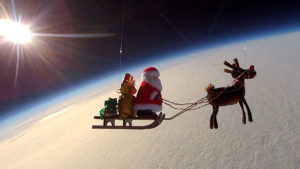 SpaceWatch.Global wishes all of our readers, contributors, advertisers, sponsors, and friends and family a Very Merry Christmas and Season's Greetings!
We'll be taking a break over the next few days to spend time with our families, and normal service shall resume on 27 December 2018. We'll also be taking a break on New Year's Day, with normal service resuming on 2 January 2019.
Until then, we send all of you our very best and warm wishes for the Holiday Season!