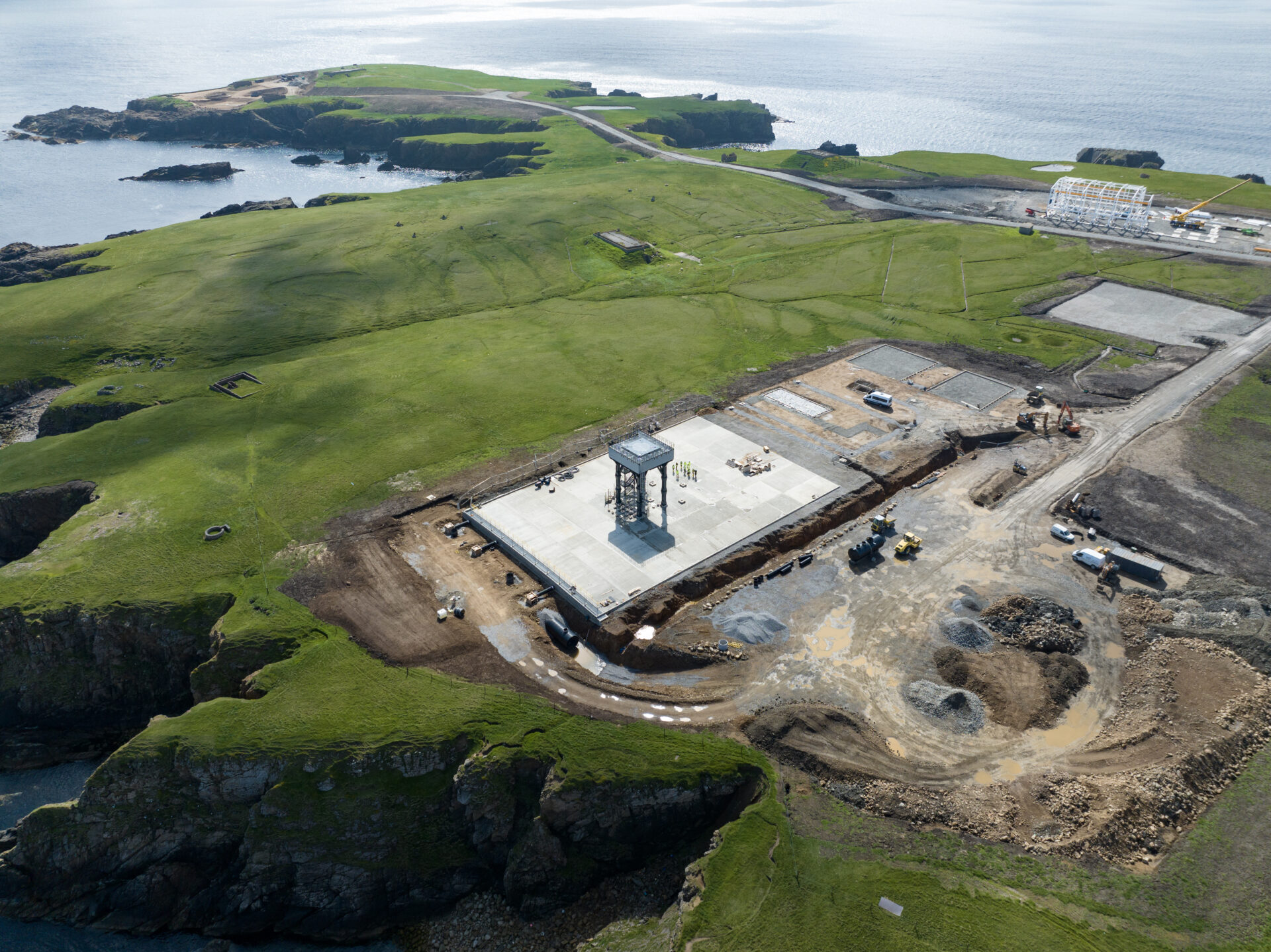 London, 9 November 2023.- RFA UK (Rocket Factory Ltd), a launch service provider, has received £3.5 million to support its plan to launch from SaxaVord Spaceport in the Shetland Islands. The announcement on the 27th of October came as George Freeman, UK Science Minister, visited SaxaVord Spaceport to see progress at the site and meet key members of RFA UK. 
The funding has been awarded by the UK Space Agency as part of the European Space Agency (ESA) Boost! Programme. This initiative aims to help innovative companies develop new launch technologies and bring them to market.
RFA UK will use the funding to develop and operate the infrastructure and test equipment to enable them to launch the RFA ONE launch system from SaxaVord Spaceport, planned for Q2 2024. RFA UK and SaxaVord Spaceport anticipate around 90 skilled jobs will be created when the spaceport arrives at full operational capability.
The RFA ONE launch vehicle is a three-stage launch vehicle capable of deploying up to 1,300 kg to a 500 km polar orbit. The rocket uses Helix staged-combustion engines, stainless steel tanks and standardised components from other industries to offer transportation into orbit with its Redshift OTV. 
"The Scottish space sector continues to go from strength to strength with the latest figures showing an almost £40 million increase in income and more than 100 new highly-skilled jobs with support from the UK Government," said John Lamont, UK Government Minister for Scotland. "This new funding will help support launches from SaxaVord Spaceport in Shetland, and maintain UK leadership in this sector."
Rocket Factory Augsburg (RFA AG) will have exclusive access to the SaxaVord's 'Fredo' launch pad where it intends to provide a regular cadence of launch services as one of the spaceport's anchor customers.