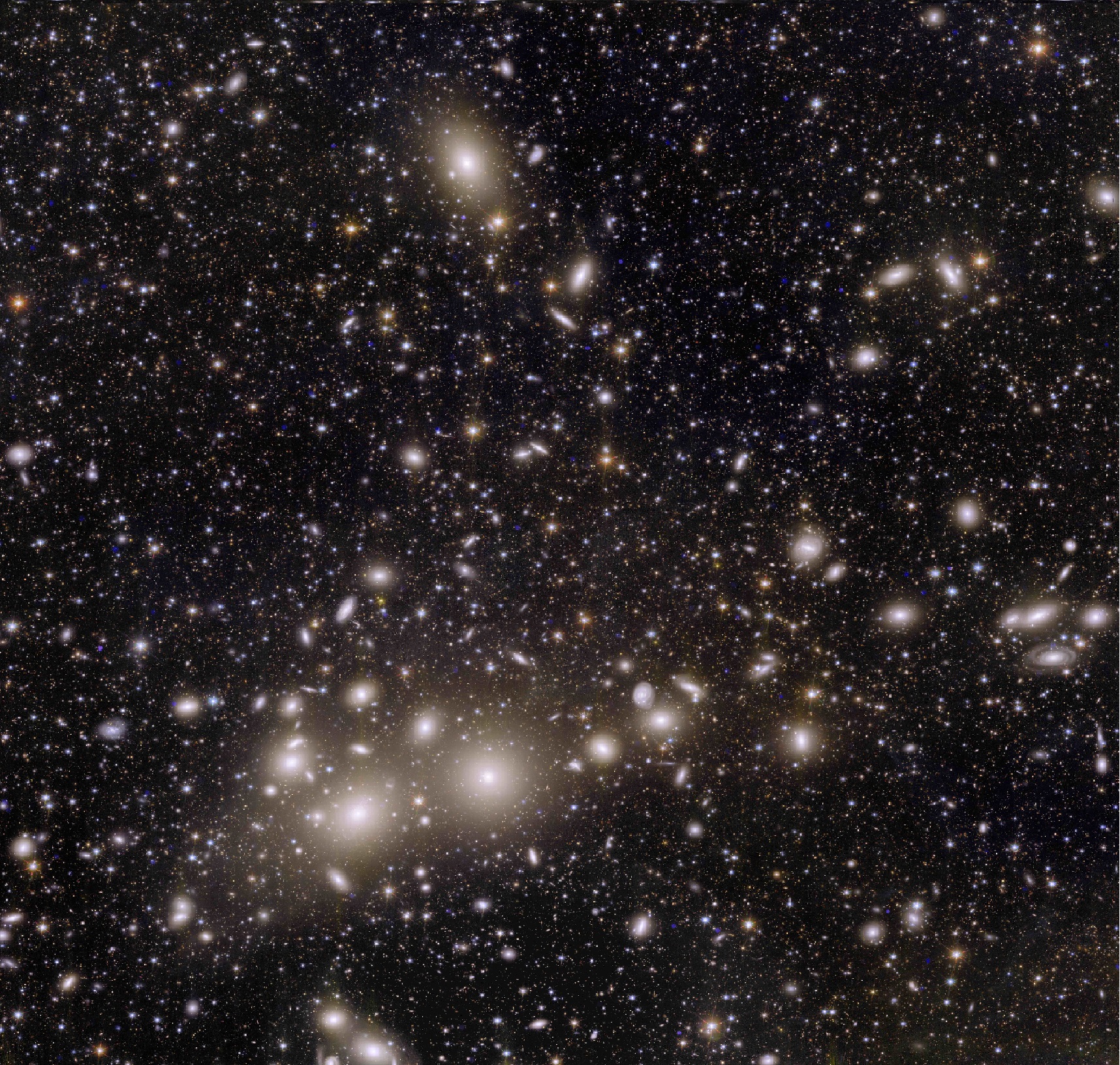 London, 9 November 2023.- Euclid, a wide-angle space telescope launched in July 2023, after a period of testing and calibrating has released its first images. Euclide is a European mission, built and operated by ESA, with contributions from NASA. The Euclid Consortium – consisting of more than 2000 scientists from 300 institutes across 13 European countries, the US, Canada, and Japan – is providing the scientific instruments and scientific data analysis.
Euclid's view of the Perseus cluster shows 1,000 galaxies with more than 100,000 additional galaxies further away in the background. Many of these galaxies were previously unseen, with distances so great for some that their light has taken 10 billion years to reach us. Scientists hope to find out more about how dark matter shaped the Universe by mapping the distribution and shapes of the galaxies. 
Distant galaxies in the early Universe look less like spirals and are more irregular and small, acting as building blocks for bigger galaxies like our Milky Way. The first irregular dwarf galaxy that Euclid observed is NGC 6822 which is located 1.6 million light-years away from the Earth. Many nebulae have been observed in previous missions, including the Horsehead Nebula. Euclid created the nebula with just one observation in approximately an hour, showcasing the mission's capabilities.
Over the next six years, Euclid will observe the shapes, distances, and motions of billions of galaxies out to 10 billion light-years, creating the largest cosmic 3D map ever made. It will map one-third of the sky. Euclid's bank of data will be released once per year, and will be available to the global scientific community via the Astronomy Science Archives hosted at ESA's European Space Astronomy Centre in Spain. The team is doing the last fine-tuning of the spacecraft before routine science observations begin in early 2024.