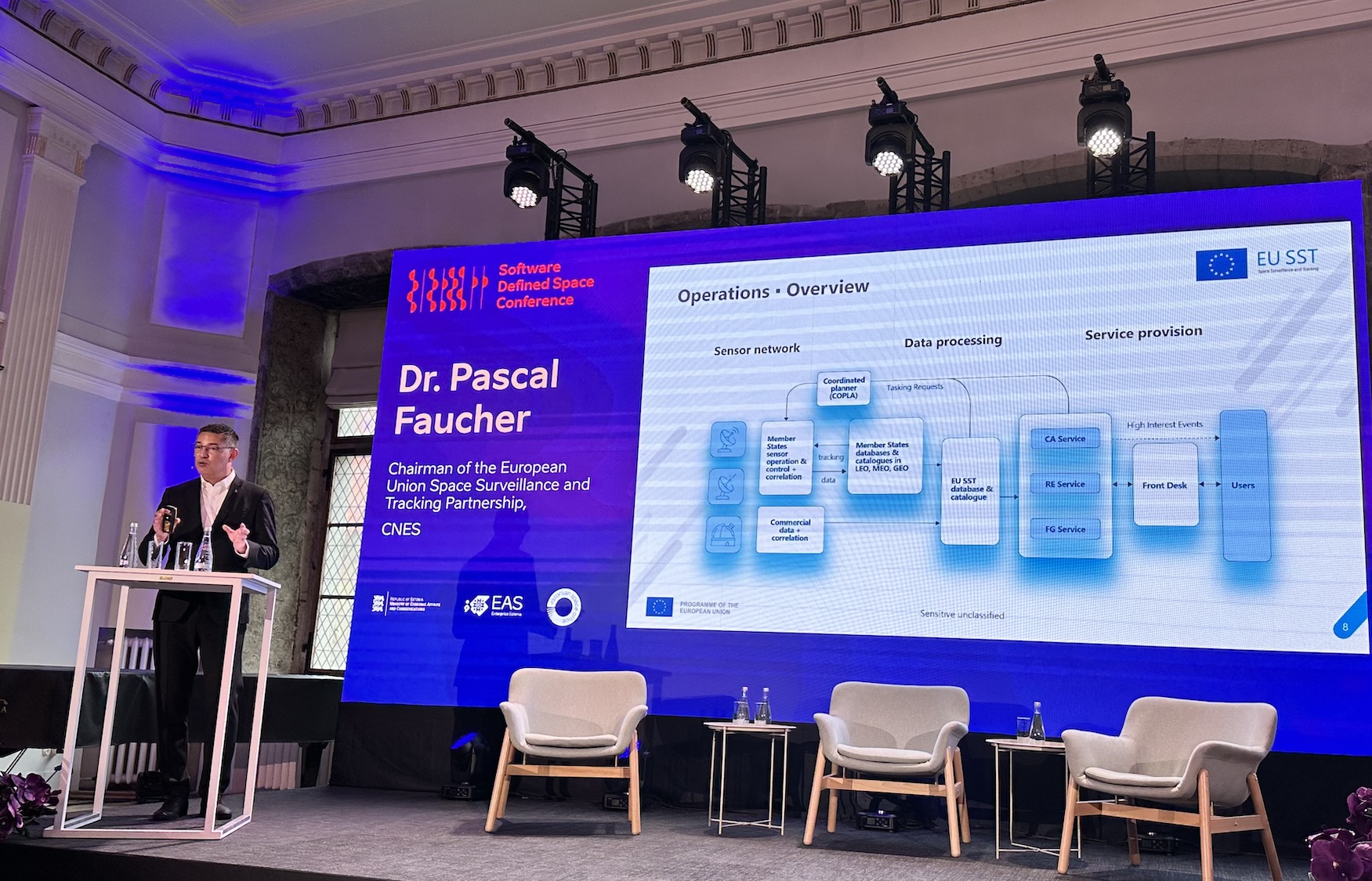 In this Space Café Radio – SpaceWatch.Global publisher Torsten Kriening spoke with Dr Pascal Faucher, Chairman of European Union Space Surveillance and Tracking (EU SST), Defense and Security, CNES, at the Software Defined Space Conference – SDSC in Tallinn, Estonia, beginning November 2023.

In the interview, Pascal outlines the strategic imperative for Europe to enhance synergies between its civil and defense sectors to ensure a competitive edge in the space industry, especially given resource limitations. There's a positive outlook on the progress made, citing early European initiatives in space situational awareness (SSA) that could lead to strategic autonomy in space within a decade, bolstered by investments from both public and private sectors. The conversation also underscores a heightened awareness due to geopolitical tensions, which has propelled investments and policy discussions around space capabilities and autonomy, suggesting a significant shift toward prioritizing space in the European defense and civil agendas, with optimistic projections for future development and autonomy.
Strategic Priorities and Coordination: There is a strong emphasis on the need for strategic prioritization and coordination between civil and defense sectors in the European space industry. The goal is to maximize synergies and efficiently use limited resources to maintain a competitive edge. This includes leveraging the civil European Union space program and the European Defense Fund to support the development of commercial and military sensors, which Pascal notes as a "win-win situation."
Investment and Development Pace: There is a positive outlook on the development pace of Europe's space capabilities, despite being behind the market. Pascal points out that Europe started early in building operational SSA systems and suggests that with continued investment, including from the private sector, Europe could achieve a degree of strategic autonomy in space within 5 to 10 years.
Geopolitical Impact and Awareness: The conversation touches upon the increased awareness of the importance of space capabilities due to the current geopolitical situation, marked by what is referred to as the "aggression war Russia." This awareness has led to a recognition of the need for strategic and military autonomy in space, resulting in significant investments like the 125 million euros for military SSA calls through the European Defense Fund. Policy discussions and upcoming political frameworks are also geared toward enhancing space situational awareness and space traffic management, which are seen as crucial for Europe's autonomy and security in space.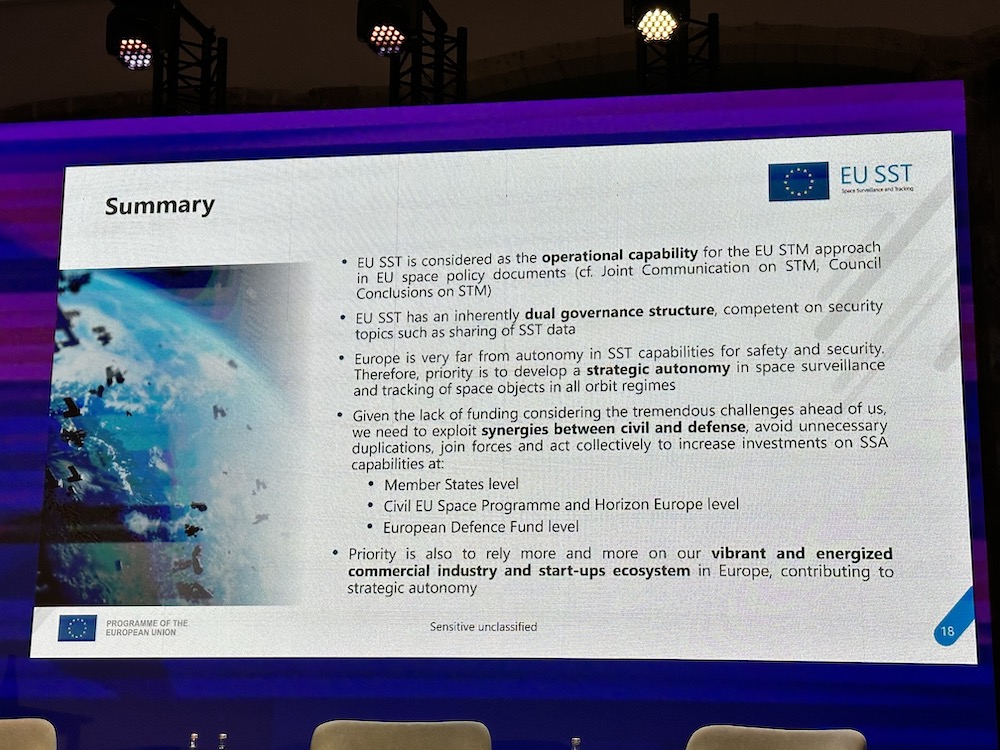 Space Café Radio brings you talks, interviews, and reports from the team of SpaceWatchers while out on the road. Each episode has a specific topic, unique content, and a personal touch. Enjoy the show, and let us know your thoughts at [email protected]
Please visit us at SpaceWatch.Global, subscribe to our newsletters. Follow us on LinkedIn and Twitter!