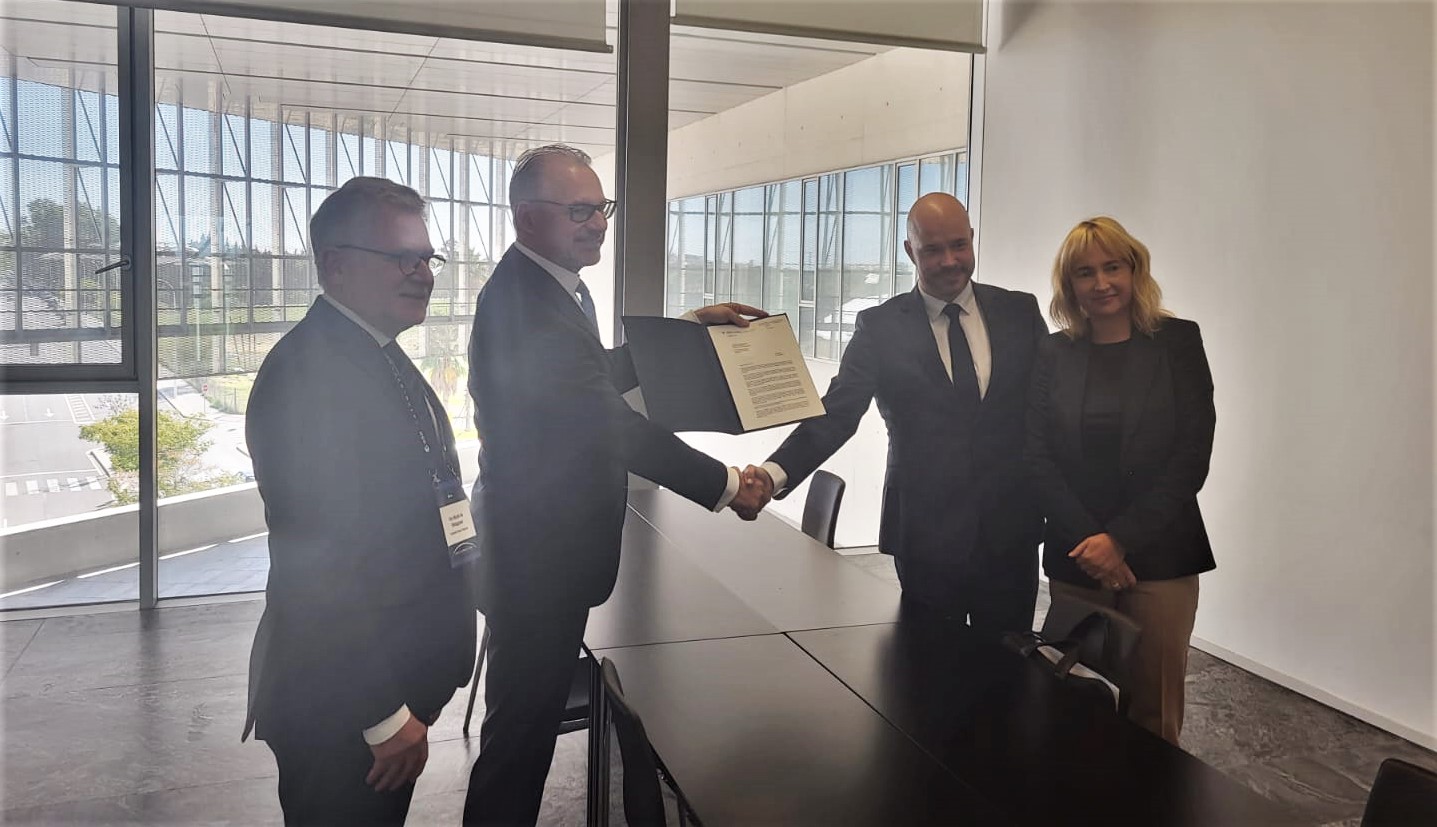 London, 8 November 2023 – Slovenia presented a formal request for full membership of the European Space Agency (ESA) yesterday at the Space Summit in Seville, Spain. The request has followed the official decision of the Government of the Republic of Slovenia last Friday. It was submitted to Josef Aschbacher, the Director-General of ESA, by Matevž Frangež, the State Secretary at the Ministry of Economy, Tourism and Sport and Tanja Permozer, the head of the Slovenian Space Office. 
This step has initiated an approximately year-long period where the ESA authorities and working bodies will examine Slovenia's readiness for full membership. The final decision on membership will be made by the ESA Council in 2024. The adoption of the Slovenian Space Strategy last week was the final formal step before submitting its application for membership
"With the adoption of the Slovenian space strategy, we are fulfilling the final milestone necessary for the initiation of formal procedures for full membership of the European Space Agency," said Frangež. "It opens up opportunities for Slovenia to accelerate the development of our space sector. This is not only an opportunity to strengthen space research but also to develop breakthrough innovations that can revitalise the Slovenian economy."
Slovenia has built a space sector consisting of more than 40 small and medium-sized enterprises and have taken on a role in Earth observation, development of innovative technologies and new materials. They have built three Slovenian satellites, including the Skylabs Trisat-R, which reached an orbital altitude of 6,000km above the Earth. 
Over the two day Space Summit four sessions are taking place: the ESA Ministerial Council, the informal EU Competitiveness Council, the informal EU-ESA Council and a meeting with Latin American countries. The sessions will set out Europe's further space strategy. There will be a focus on ESA in green transformation, reducing the impact of crises on Earth, Europe's leadership in reducing space debris, Europe's autonomous and independent access to space and developing a new vision of Europe for human and robotic research.