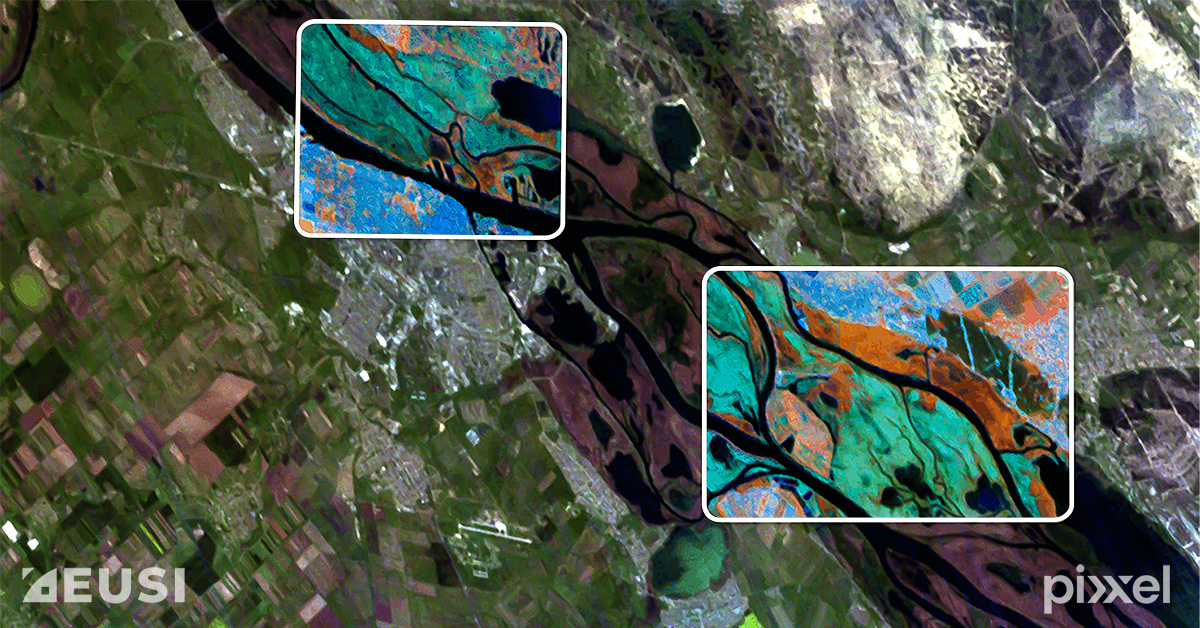 Ibadan, 8 November 2023 – European Space Imaging (EUSI) and Pixxel have announced a strategic partnership that will give customers access to the "world's most detailed hyperspectral imagery" from Pixxel directly through EUSI. Together with EUSI's capability to build insights and products, the partnership has the potential to set a new benchmark in remote sensing applications in the region. Furthermore, the offering from EUSI aims to solidify its position as a hub for EO data in the region, as customers can now acquire Pixxel's hyperspectral dataset in addition to world-leading optical and SAR imagery, all from a single source.
Capturing up to 250 bands at 5m resolution with daily revisit, Pixxel's sensors enable meaningful change detection across the agriculture, forestry, energy and mining sectors. In addition, the sensor characteristics, together with flexible tasking, simplified pricing, and a highly tunable band set selection, are what Pixxel believes will truly distinguish its offering for EUSI customers.
Speaking on the partnership and the gap it fills, Adrian Zevenbergen, CEO of European Space Imaging, said, "High-quality hyperspectral imagery has been an elusive dataset within the Earth Observation community, and therefore, the opportunities to drastically impact industries across the globe are yet to be realized. Pixxel's innovative technology is filling this gap, and EUSI is proud to partner with them to help bring the benefits of hyperspectral data to the market and demonstrate our commitment to Europe's agriculture and energy production goals through the use of remote sensing."
Pixxel has raised US$71 million to date and has 50+ early adopter customers globally. Furthermore, the Company already has three hyperspectral satellites in space and is working towards launching 6 satellites in 2024 and 18 further satellites by 2025. Pixxel is consequently aiming to build a comprehensive health monitor for the planet.