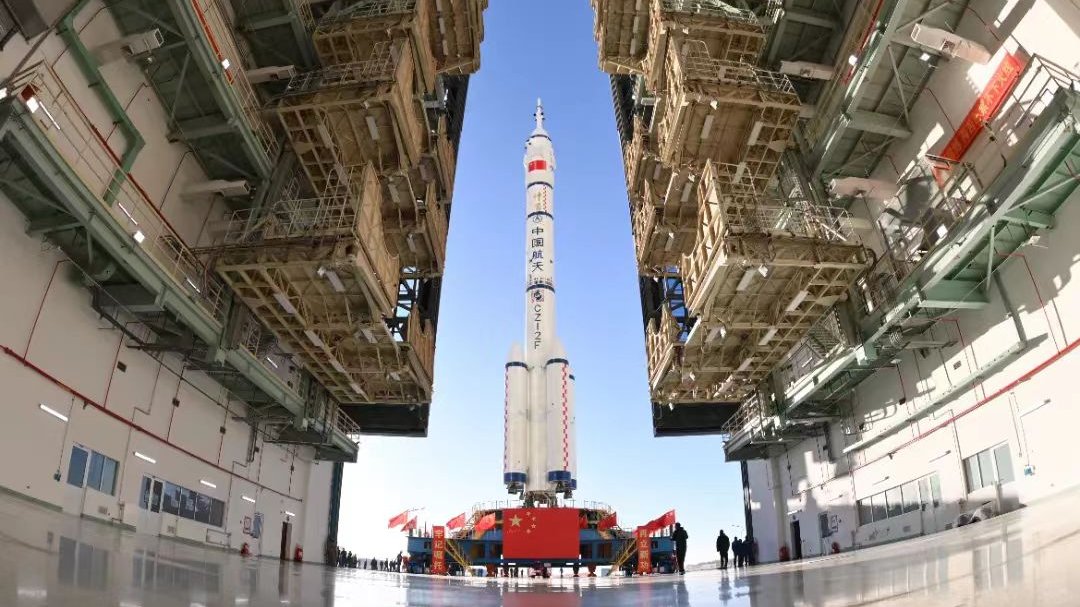 Ibadan, 26 October, 2023 – China has successfully launched its Shenzhou-17 mission, carrying three astronauts to its Tiangong space station for a six-month-long mission. The flight crew comprised astronauts Tang Hongbo, Tang Shengjie and Jiang Xinlin, with Tang Hongbo serving as the commander aboard the Long March 2F Yaoqiu 17 rocket. Astronaut Tang Hongbo participated in the Shenzhou-12 mission, and both Tang Shengjie and Jiang Xinlin flew for the first time, making the crew one of the youngest Shenzhou crew. You can watch the launch here.
This mission is the 30th mission since China's establishment of the manned space project and the 12th manned mission. Furthermore, its main purpose is to complete the on-orbit rotation with the Shenzhou-16 crew and stay for about six months. In addition, the new set of astronauts will carry out on-orbit actual (test) experiments of space science and applied loads, astronaut and payload extravehicular activities, extravehicular payload installation, space station maintenance and repair, etc.
At the same time, the crew will continue to evaluate the functional performance of the space station assembly and obtain accumulated space station data. The valuable data and experience of operation can help in assessing the coordination and matching of the ground support centre in performing space station operation and management tasks and further improve the space station's operating efficiency and fault-handling capabilities.
After completing the on-orbit rotation mission with the Shenzhou-17 astronaut crew, the Shenzhou-16 astronaut crew aims to return to the Dongfeng Landing Site on the 31st of October. On the other hand, the new crew will return to the Dongfeng Landing Site around April next year after its mission.