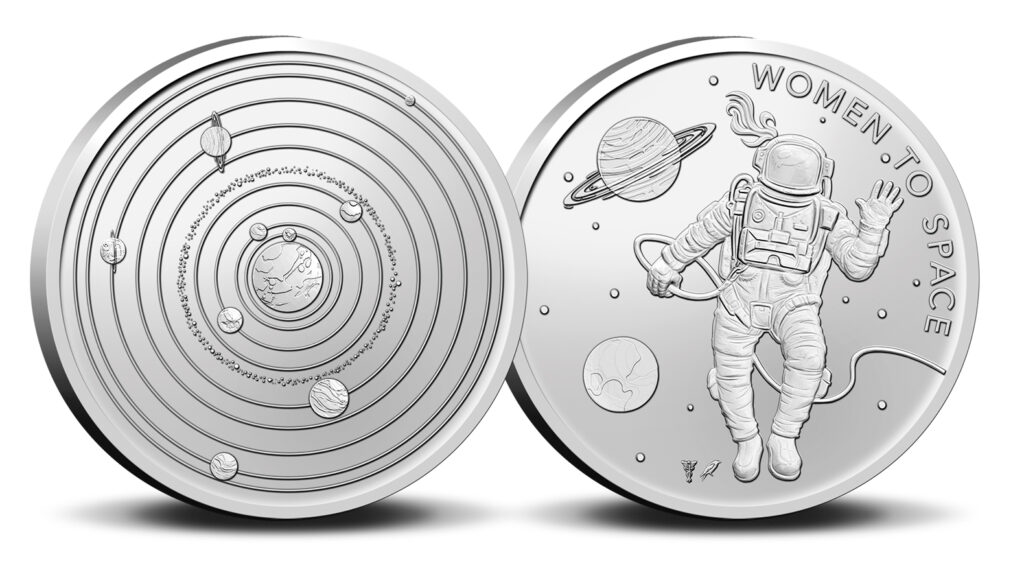 London, 5 October 2023 – Cosmic Girls foundation announced in conjunction with the United Nations World Space Week on the 4th of October, the international charity and competition to inspire girls to pursue careers in space and STEM fields. The foundation's mission is to "launch dreams in girls, and girls into space" by creating a platform to support female astronaut talent. 
On the opening day of the United Nations World Space Week, the Royal Dutch Mint unveiled the new "Women to Space" Coin, a collaboration with Cosmic Girls. The initiative aims to address gender disparities in space exploration.
The Cosmic Girls Foundation, with Dutch ANBI status and charity status in the United States, is committed to providing astronaut training, STEM education, and life skills internationally via their worldwide partner programs across 6 continents. 
"We need to help more girls to believe in themselves, to have big dreams like going to space, and to give them the skills, opportunities, training and international network to fulfil these lofty dreams and fly high," said Dr. Mindy Howard, Founder and CEO of Cosmic Girls. "We also need to encourage more international collaborations with pre-existing space education and STEM programs."
Over the coming months, Cosmic Girls will launch the "6 Girls 6 Continents Competition," for girls aged 14-19. All participants will have access to partner programs worldwide, technical training, and key life skills development. Judges will select six finalists – one per continent- to receive comprehensive commercial astronaut training including parabolic flight, mental preparedness and centrifuge training. One winner from the six finalists will receive a suborbital spaceflight experience. The competition will be documented in an upcoming documentary. 
Any corporate partners and sponsors interested in supporting the Cosmic Girl's mission can contact the foundation for sponsorship opportunities.