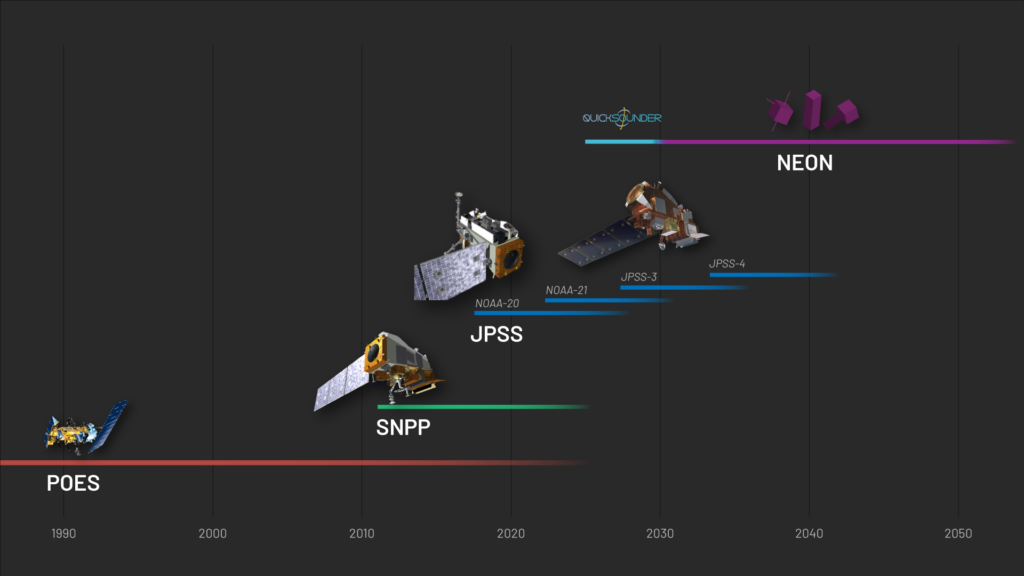 London, 1 September 2023.- Spire Global, a provider of space-based data, analytics, and space services, announced it was awarded a $4.6 million, 12-month contract by NASA, reports Business Wire. 
The contract has been awarded on behalf of the National Oceanic and Atmospheric Administration (NOAA). The contract is to participate in NOAA's Sounder for Microwave-Base Applications (SMBA) Phase A study. 
The Phase A study will involve Spire Global competing with three other companies to develop a Microwave Sounder. This is part of NOAA's Near-Earth Orbit Network (NEON) program. After the completion of the 12-month contract, a single sounder from the finalists may be selected for additional contract phases. It could potentially lead to integration into NOAA's NEON program series of Low-Earth orbit (LEO) satellites. The initial launch is scheduled for no earlier than 2030. 
"The NOAA LEOS program series is facilitating a new phase of Earth observation driven by technology, innovation and a commitment to understanding our planet's dynamic systems," said Chuck Cash, Vice President of Federal Sales at Spire Global. "We're proud to leverage Spire's expertise in satellite technology to advance Earth observation and empower meteorologists, scientists and researchers with more precise insights into atmospheric properties."
The data collected from the final Microwave Sounder will be used towards advanced Earth observation. It will provide insights into various atmospheric properties such as temperature, humidity, cloud cover and composition.