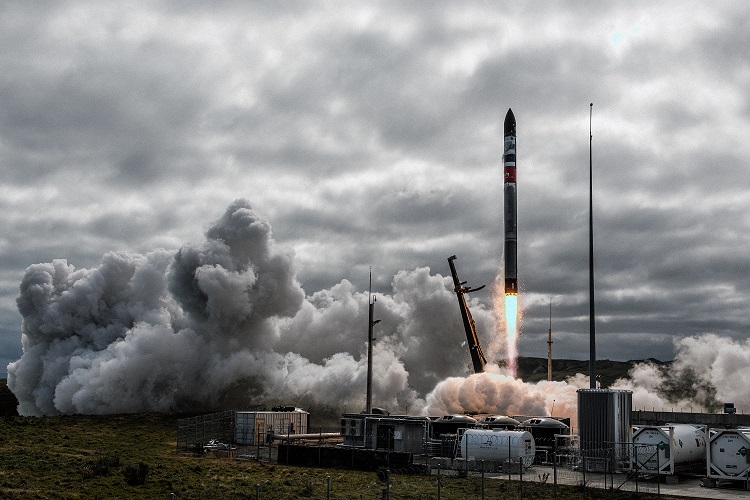 Ibadan, 20 September 2023. – Rocket Lab USA, Inc. announced that the company experienced an issue during the launch of its 41st mission. Following lift-off from Launch Complex 1, the rocket successfully completed a first-stage burn and stage separation as planned before it experienced an issue at around T+ 2 minutes and 30 seconds into flight, resulting in the end of the mission. In addition, Rocket Lab's telemetry data, which the company provided during the livestream of Tuesday's launch, showed the velocity of the rocket's upper stage decreasing shortly after its single Rutherford engine was supposed to kick on.
The mission, which the company called "We Will Never Desert You," was its ninth of the year and 41st overall. However, the anomaly broke a string of 19 consecutive successful launches, with the company's most recent failure coming in May 2021. In addition, the mission aimed to deliver one of Capella Space's "Acadia" satellites to a circular orbit about 395 miles up (635 kilometers) above Earth.
Additionally, Rocket Lab released a statement that read, "We are working closely with the FAA and supporting agencies as the investigation into the root cause commences. The Electron rocket has previously delivered 171 satellites to orbit across 37 successful orbital missions. We will identify the issue swiftly, implement corrective actions, and return to the pad shortly."
Furthermore, the company's statement announced that it would postpone its next mission, currently scheduled before the end of the third quarter, while it implements corrective actions. The company also apologized to its partner, Capella Space, for the loss of the mission and announced that it anticipates providing revised third-quarter revenue guidance in the near future.