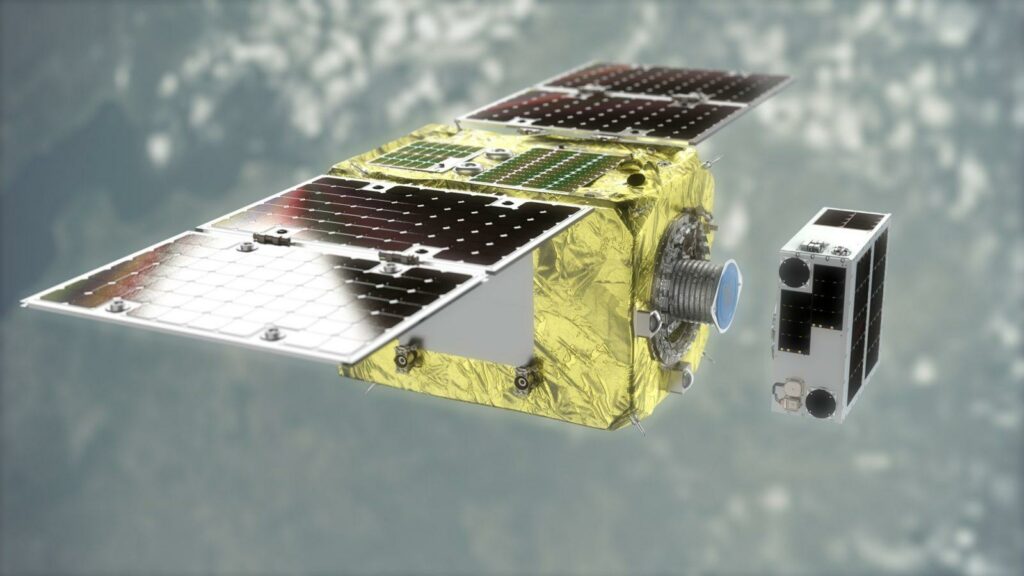 London, 21 September 2023.- Space Systems Command's (SSC) Assured Access to Space (AATS) Directorate awarded a $2.25 million contract to Astroscale US to advance Space Mobility and Logistics (SML) capabilities. Space Systems Command awarded the contract in collaboration with the Space Development Corps' Space Enterprise Consortium (SpEC).
Satellite's designs are constrained because they are required to launch carrying a lifetime fuel supply. This results in constraints in size, weight, and costs for satellites and their launch vehicles, reducing payload capabilities and trade-offs between on-orbit operations and maintaining or extending mission life. 
By 2026, Astroscale US will deliver a servicing vehicle prototype which will provide in-space refuelling for compatible satellites. The proposed solution leverages refuelling technology advanced by previous industry and government partnerships. This solution will strengthen on-orbit capabilities and operational flexibility. 
AATS leveraged a non-traditional contract approach: an "Other Transaction Authority" (OTA) through the Space Enterprise Consortium. In less than five months, the project team advanced from appropriation to award. 
"The Space Force is ready to respond to the unquestionable need identified by our war fighters and industry is enthusiastic to help us address the challenges of the new space age we find ourselves in," said Col. Joyce Bulson, USSF Service lead for SML. "Responses to this solicitation were overwhelming, signalling that innovation is ready to take hold, with proper unity of effort and vision from the Service. I'm excited for the opportunities to both rise to the challenges set forth by our war fighters and advance our nation's space capabilities."
SSC manages a $15 billion space acquisition budget for the Department of Defence and works in partnership with joint forces, industry, government agencies, academic, and allied organisations.