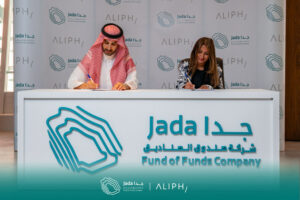 London, 6 September 2023.- In August 2023, start-ups in the Middle East and North Africa (MENA) region raised over $76 million through 18 deals, reports ArabNews. In the broader Middle East, Africa and Pakistan region raised $139 million across 46 deals in the same period according to venture data research firm MAGNiTT. 
These promising figures come after a challenging first half of 2023. In the initial six months, the MENA region attracted $1.1 billion in capital across 193 deals. This was a year-on-year decline of 41%, but is still better than the average global funding drop of 52%. 
The report showed sectoral performance, revealing that fintech is continuing to dominate. It is followed by e-commerce and retail which has been boosted by significant investments in Saudi Arabia's Nana and Floward. However, the transport and logistics sector has faced challenges, with funding shrinking by almost 90%. 
Small and Medium Enterprises in Saudi Arabia will receive a boost from Jada Fund of Funds Co. The firm owned by the Public Investment Fund, announced a commitment to Aliph Capital's Gulf Cooperation Council-focused fund, Aliph Fund I. 
"We believe that strong managers play a key role by applying their expertise in selecting good assets and guiding portfolio companies toward contributing to Saudi Arabia's economic diversification objectives," said Bandr Alhomaly, CEO of Jada.    
UAE fintech start-up MALY has secured $1.6 million in pre-seed funding from a consortium of regional angel investors. The injection of capital will bolster MALY's ambitions to expand into other GCC markets and MENA countries. 
Rewaa, a leading full-stack inventory management platform, has raised $27 million in a Series A funding round. The round was led by Wa'ed Ventures, the Kingdom-based VC fund wholly owned by Aramco. Participation from STC's Corporate Innovation Fund and other prominent investors took place.