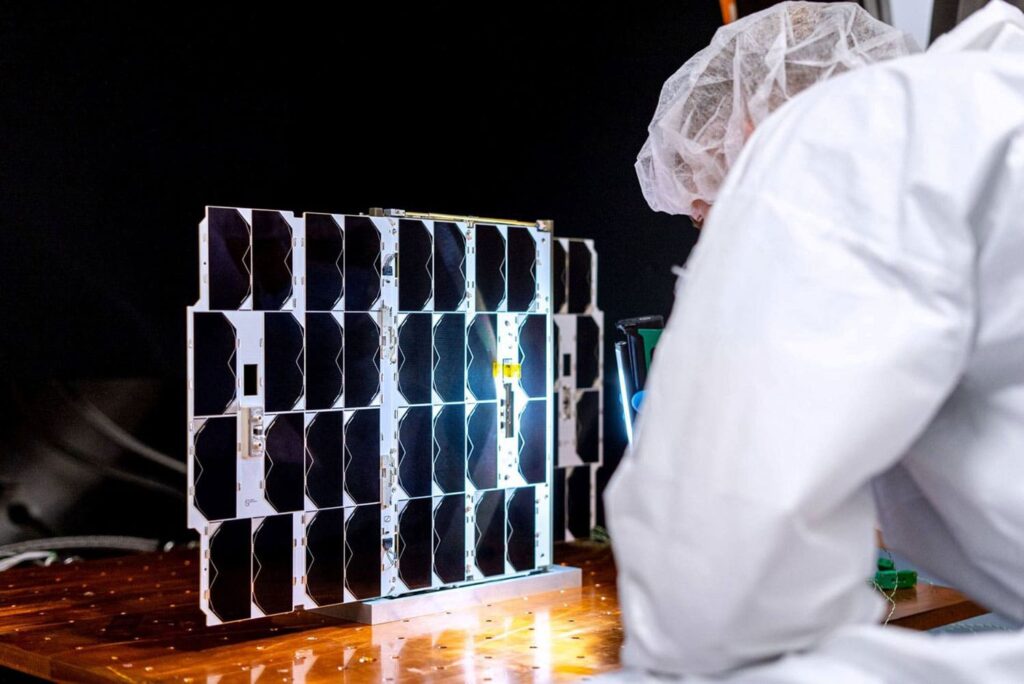 London, 11 August 2023.- RIKEN, Japan's largest research institution, Mitsui Bussan Aerospace, and Kongsberg NanoAvionics announced on the 7th of August their collaboration on the NinjaSat1 X-ray observation mission. The aim of this two-year mission in low Earth orbit (LEO) is to observe X-ray photons from bright X-ray objects in the universe. The NinjaSat team intends to observe black holes and neutron stars that brighten suddenly in X-rays and coordinate with on-ground optical observatories to study how matter accretes to these compact objects. 
NanoAvionics has supplied its 6U M6P nanostellite bus for the mission, provided satellite testing services, and integrated the science payloads developed by RIKEN. The company has also supported the project as an advisor for nanosatellite technology.
"Small but flexible cubesats, such as NinjaSat, attempt to observe the X-ray sky in ways that are difficult to achieve with large observatories. RIKEN and collaborators are now operating the Monitor of All-sky X-ray Image (MAXI) instrument aboard the International Space Station (ISS) and have discovered many new black holes in our Galaxy that suddenly brighten in X-rays," said Toru Tamagawa, Chief Scientist at RIKEN. "NinjaSat allows high cadence monitoring and flexible operations for such transient sources, which are of great value in time-domain astronomy, covertly targeting critical scientific results as a ninja." 
The NinjaSat observatory will perform follow-up observations of transient objects discovered by the MAXI surveys. One target example is Scorpius X-1, one of the brightest X-ray objects hosting a fast-spinning neutron star and a candidate for coherent gravitational waves. 
The satellite is ready for launch and deployed from a SpaceX Transporter 9 mission this year.