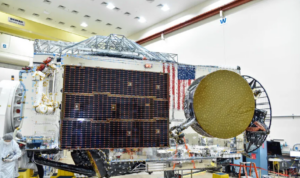 London, 11 August 2023.- Charlie Ergen is consolidating his telecommunications empire, merging Dish Network and EchoStar, his satellite and broadband services in an all-stock deal, reports CNBC. The deal is reuniting two businesses that have been separate for about 15 years, after Ergen took EchoStar out of Dish Network in 2008. Echostar was founded in 1980, selling satellite dishes before launching its subscription satellite service in 1995. 
Since the spinoff, Dish Network has acquired assets from EchoStar, including its broadcast satellite service, whilst EchoStar has focused on satellite communications. The merger will exchange 2.85 shares of Dish common stock for each share of EchoStar stock, a 12.9% premium for EchoStar shareholders as of July 5. Hamid Akhavan, EchoStar CEO, will serve as CEO of the combined company. Erik Carlson, currently the CEO of Dish, will leave the company after the transaction closes. 
"This is a strategically and financially compelling combination that is all about growth and building a long-term sustainable business," said Ergen, chairman of both Dish and EchoStar. Dish- owner of Boost Mobile, Ting, Republic Wireless, and Gen Mobile – is looking to expand beyond satellite TV into the mobile telecom market with its Dish Wireless business. As part of the merger announcement, Dish said its 5G network covers more than 70% of the US. 
EchoStar launched its most powerful satellite JUPITER 3 at the end of July. This new satellite intends to bolster EcoStar's network capacity, with service set to begin in the fourth quarter.