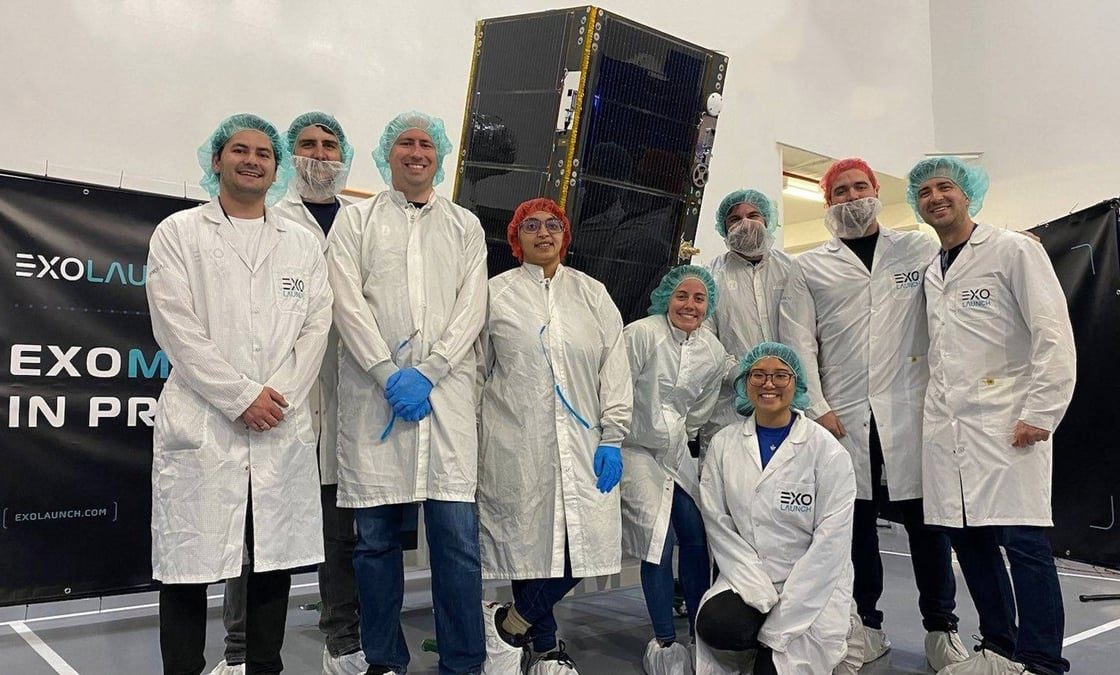 Ibadam, 11 August 2023. – Muon Space and Exolaunch have signed a multi-launch agreement (MLA) to deploy Muon Space's first three constellation satellites during SpaceX Transporter missions. Muon Space's first satellite, MuSat-1, launched in June via Exolaunch on SpaceX's Transporter-8 mission from Vandenberg Space Force Base.
The successful deployment of MuSat-1 was the first step towards developing Muon Space's Climate Constellation. Furthermore, the constellation will use a new generation of sensors to monitor Earth's climate and ecosystems. In addition, MuSat-2 and MuSat-3 will launch closely after it, establishing a regular launch cadence to enable a growing constellation for Climate Intelligence data.
Muon Space chose Exolaunch for its expertise on SpaceX's Falcon 9 and Exolaunch's growing flight heritage. As a result, the Company will provide turnkey launch and deployment solutions for Muon Space's satellites, as well as its CarboNIX microsatellite separation system, through 2024. With a flight heritage of nearly 70 satellites deployed across 14 missions and a patented low-shock design, CarboNIX has quickly become the system of choice for Exolaunch customers launching microsatellites on Falcon 9.
"We are proud and grateful that Muon Space entrusted us with separation services for these critical constellation-building launches," said Jeanne Allarie, VP Launch at Exolaunch. "Muon Space can fully rely on regular and on-schedule launches thanks to SpaceX's Transporter program when planning their ambitious missions and tackling global challenges from space."
In a similar fashion, Reuben Rohrschneider, Chief Mission Architect and Co-Founder at Muon Space, added, "The experience and reliability of the Exolaunch team ensured an issue-free first launch campaign, allowing our team at Muon Space to focus on our core mission objectives instead of launch logistics and separation systems."