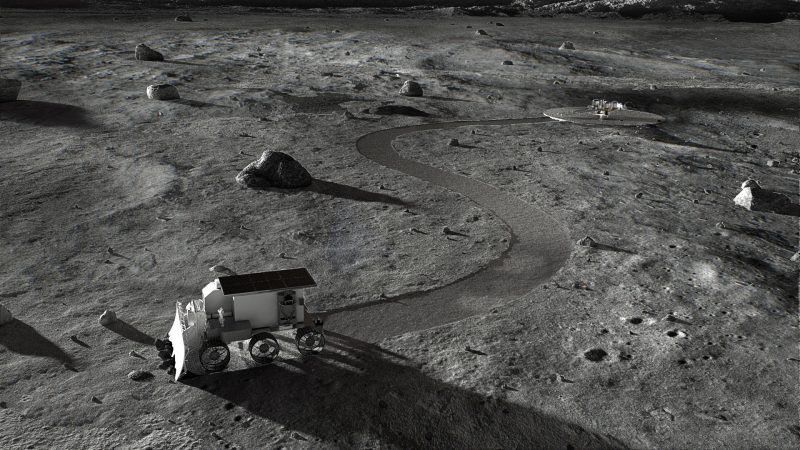 Ibadan, 2 August 2023.- Redwire Corporation has won a $12.9 million NASA Tipping Point award to prototype a manufacturing technology intended to build critical infrastructure on the surface of the Moon, including landing pads, roads, and foundations for habitats. This technology could consequently enable robust construction on the lunar surface to advance human and robotic operations, paving the way for a sustainable human presence and a dynamic lunar economy.
"Lunar sustainability is at the very heart of the Artemis program. Developing the technology to create infrastructure on the Moon to support landing, habitation, and commercial operations will enable the robust future that America and its international partners are creating," said Redwire Executive Vice President John Vellinger. "We are happy to leverage Redwire's decades of flight heritage and experience on the International Space Station, providing the vision technology for Orion and numerous other systems, to build the foundation of a new era in lunar space exploration and utilization."
Using local materials to build infrastructure, the technology aims to reduce the cost of sending construction materials to the Moon. For example, Redwire's cutting-edge manufacturing technology will use a microwave emitter to heat and solidify regolith (lunar dust and crushed rock) to construct landing pads, roads, foundations, and dust mitigation surfaces. Furthermore, the technology will be scalable to lunar rovers, vehicles, and robotic arms.
Redwire is leading a team of industry and academic partners to develop this capability, including Astrobotic, Lockheed Martin Space, Lambda Technologies, Colorado School of Mines, and the University of Central Florida. Redwire will consequently leverage its extensive in-space servicing, assembly, and manufacturing experience.