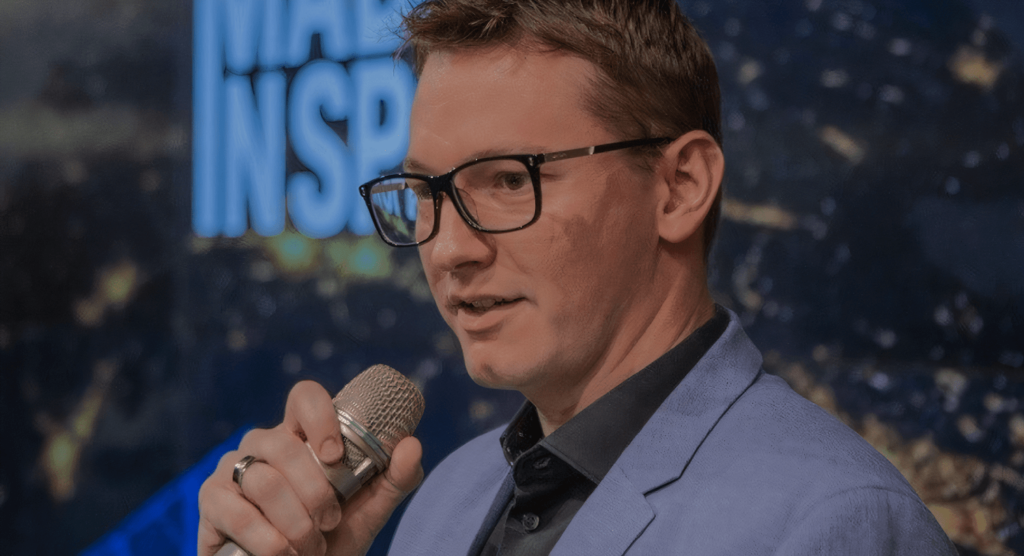 SpaceWatch.Global is pleased to present: The Space Café Podcast #85: Aaron Kemmer – Exploring Novel Ways of Building Structures in Space Beyond the Obvious, CEO & Co-founder @ Made In Space & Max Space
Episode 085 features a special guest: Aaron Kemmer In this episode, Markus welcomes Aaron Kemmer, the ambitious CEO and co-founder of multiple ventures such as Magic, Made In Space and Max Space. They delve into the transformative realm of in-space manufacturing, discussing how advances in technology and innovative solutions are changing the face of space exploration and development.
Key Topics:
🔹 The founding and vision of Max Space: Fostering innovation in in-space manufacturing
🔹 The crucial role of 3D printing technology in expanding space capabilities
🔹 Pioneering new markets and accelerating the growth of orbital infrastructure
🔹 Addressing and overcoming challenges in the field of in-space manufacturing
🔹 The significance of strategic planning, program development, and systems management in achieving goals
🔹 The impact and future possibilities of in-space manufacturing
3 Memorable Moments to Share:
➡️ "The magic of in-space manufacturing is that it enables us to transcend the constraints of Earth-bound production."
➡️ "Our ultimate goal is to fundamentally transform how we operate in space."
➡️ "Being acknowledged by Forbes in the '30 under 30′ list and nominated for a World Technology Award affirms our innovative approach to space manufacturing."
Sources and Links: 
🔹 "3D Printing in Space: Enabling New Markets and Accelerating the Growth of Orbital Infrastructure"
🔹 Spotify Playlist for Future Space Traveller
🔹 Aaron's Song Choice: "Hit Me Baby One More Time" by Britney Spears
Please visit us at SpaceWatch.Global, subscribe to our newsletters. Follow us on LinkedIn and Twitter!
The Space Cafe Podcast brings our signature brand of engaging and relevant content from across the global space economy to you via an exciting new format. Together with award-winning Executive Producer, Markus Mooslechner (Terra Mater Factual Studios), our fortnightly podcast features guests that matter.
Each episode includes a review of important topics, as well as guest appearances and deep commentary from expert panelists from across the space sector.
Thanks to our global distribution partner, BookWire, the podcast is available on all major podcast platforms.