By Christophe Bosquillon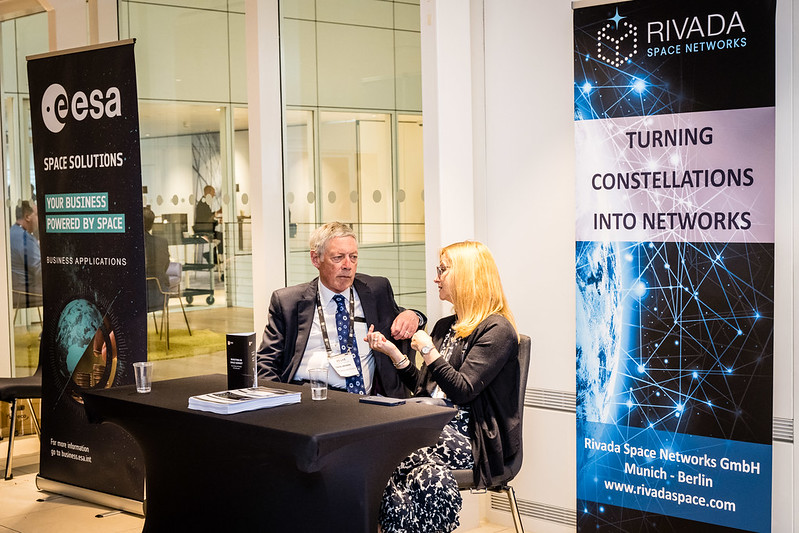 The Financial Times Investing In Space Summit took place in person and online on 05-06 June 2023, under the motto "Balancing optimism with realism". Indeed it was the first significant space investment and financing conference to take place after the rise of interest rates by the US FED, together with other macro headwinds, such as conflict-driven economic deterioration. This thorough and intensive FT conference did a fairly good job of articulating trends and putting the spotlight on both mainstream markets (launchers, constellations) and emerging space activities, Moon included.
Part 1 covers the state of the space market and its investment value. We'll also look at some of the stories behind the numbers on why the future for UK space looks bright, and how different countries can have differentiated space investment and capacity-building strategies. Readers who missed this event are encouraged to check out the Video-On-Demand.
State of the space market and its investment value
The value of the current space market accounts for a third of a trillion $ and covers mainly launchers and constellations. The so-called "1% emerging space market" accounts for 3 billion $ and refers to emerging activities in orbit, such as servicing, debris cleaning, solar power generation, and anything beyond orbit (Moon). Following an investment spike of $16.5 billion into space technology and services in 2021, 2022 saw a strong reduction in value, down to $10 billion. The 2021 spike was mainly due to the short-lived SPAC bubble: venture businesses that take up to a decade or more to mature were incentivised to merge prematurely with Special Purpose Acquisition Companies. SPAC are shell companies already listed on markets like NASDAQ, thus setting up these space ventures for failure in the public eye. However, in 2023 so far, space domain investments are already up by 29% year-on-year at the end of the first quarter, as shown by the Space Investment Tracker recently launched by Euroconsult. The most notable market adjustment factor was the saturation of the supply side primarily for launchers. It remains to be seen to which extent existing and planned constellations will break even in their respective use cases such as retail broadband connectivity, data, autonomous vehicles, and Internet of Things.
The future of UK space is bright!
Joshua Broom intervened as the new Head of Space at the Department for Business and Trade, where UK government space interests have migrated. Space accounts for 60 billion GBP or 20% of the UK economy, and can service commercial, defense, and government customers. There are 1600 companies in the UK space sector and their clustering model includes Scotland. With 60% of the UK space sector generated from exports and stepped-up efforts to bring in private investment, investing in the UK means access to global opportunities in the US, Japan, Australia, etc.
For space, the UK government follows a classic domestic and Foreign Direct Investment policy, with a strong commercial focus as a driver for success. While providing more due diligence and de-risking the sector, the UK develops its position of only 2nd to the US with 17% investment going into the space sector. However, as other advanced and emerging space nations continue to grow, the UK must introduce more structure and consider strategic aspects. Maximizing the prospects of launchers, spaceports, Earth observation, Space-Based Solar Power, and space manufacturing, will require government and the private sector to work together. A new UK VC framework will look at where to focus and double down expertise and activity, such as servicing and manufacturing in orbit, and the cislunar economy.
How do you square this when you're not in the US with a strong government as an anchor customer?
An ensuing discussion between Craig Brown, Investment Director at the UK Space Agency, James Bruegger, Chief Investment Officer at global space investment leader Seraphim Space, and Gayle Eastaugh, Head of Strategic Partnerships at the Cornwall Space Center, further deep dived into issues of required capacity building: implement and integrate capabilities, accumulate R&D and manufacturing critical mass, complete value chains, design, build, launch, service, etc. Other than tech, it is primarily about attracting and retaining skilled people, with facilities, business, academia, and career paths for people who have strong interests such as the environment and building up skills. It's also about attracting entrepreneurial talents, and proactively choosing to build businesses in space. An innovative launching liability policy to be covered in the next government communication will make the launch market as attractive as possible. High on the UK space policy priorities is to make sure the space environment is sustainable and junk free, for which the UK space agency recognized a strong business case and investment opportunity.
Europe in catch-up mode
Joseph Aschbacher, Director General of the European Space Agency, in a conversation with FT International Business Editor Peggy Hollinger, presented the ESA strategy for space development. An implied question is how the public and private sectors can work together. How do you square this when you're not in the US with a strong government as an anchor customer, a very strong space VC sector, and an extremely strong Department of Defense whose Space Force budget is for the first time bigger than the NASA budget?
Nick Appleyard, the Head of Space Solutions Department at ESA, sees an increase in private sector assets being developed when sharing business with the public sector. However, Stella Guillen, Chief Commercial Officer at Isar Aerospace, appears to have cracked the code on the issue of start-up programs to help build credibility and relevance to government and market demand: there is still a huge gap on service contracts between government and the private sector, especially start-ups, and on budgets, a gap that is much bigger in Europe than it is in the US. Budgets can be stuck on the procurement side and not organized well enough for servicing.
It remains to be seen to which extent existing and planned constellations will break even in their respective use cases
This comment seems to sum up the market sentiment: "Europe is very different from Asia/Japan and from the US, but it's catching up. Strategic outlook and the risk appetite in Europe has to increase."  What remained unspoken though is that it is difficult for Europe to emulate the US in the defense sector. NATO space defense potential remains to be developed, including through integration with friends and allies in other regions, such as the Indo-Pacific and Japan. In Europe, the role of defense as a market driver for space development and investment so far remains limited to the nations that have a defense procurement program directed towards their aerospace and defense majors (i.e. France), but the defense sector is still insufficiently addressing new companies.
Outside defense, the role of the government as an anchor customer in Europe still needs to be fully developed. On the VC side, the fact that space investment funds in the billion Euro range have appeared is a move in the right direction. Europe will likely be better off a couple of decades from now. The rest of the world though doesn't wait for Europe to catch up.
UAE, South Africa, and Japan perspectives
Her Excellency Sarah Bint Yousif Al Amiri, Minister of State for Public Education and Advanced Technology, UAE and Chairwoman of the UAE Space Agency, demonstrated the UAE building capacity to enter the space sector full speed ahead, since the success of the Mars mission has helped convince the public and show scientists their impact on society. The UAE aims at creating and demonstrating capability for national and international private sector opportunities, a bespoke approach to create shared resources, fund programs in different fields, and generate a ripple effect in the local industry. Government grants are more suitable than equity to finance startup R&D and create opportunities for growth. In the second stage then, the government will work with investors on growth-stage funding.
Dr. Lee-Anne McKinnell, Managing Director of the South African National Space Agency (SANSA) Space Science program, explained the beginning of the SANSA Space program.  Since a decade ago South Africa did not have a national satellite program, the only way to create a governmental project to stimulate downstream industry for EO data utilization was to completely depend on foreign providers. That was not sustainable, therefore the government decided South Africa needed its own space program. SANSA spent the best part of the last 12 years trying to sell to the public the value of completing a space program on time and on budget. There are challenges to sort out, e. g. what does the Public-Private Partnerships actor do with the value coming from its data, but
On a subsequent panel looking at space financing globally, Atsushi Mizushima, Partner at Nishimura & Asahi, mentioned the example of iSpace and others when reaching out to non-space industry strategic investors. In Japan, 20% of space funding comes from large corporations, 40% from VCs. This kind of alliance is two-folded: first, for non-space industries and services, it's an opportunity to grow business with space markets, as in "every company is becoming a space company". And second, for financial investors and VCs, there is merit to adding additional sources of investment with strategic benefit even at a challenging stage in the company development, since the strategic alliance and its benefits are a sufficient justification, e.g. in the field of robotics. Furthermore, Japan encourages a model of borrowing from financial institutions by using the space assets and/or revenue flow as collateral. At the beginning of a tech venture, it is difficult to generate working capital. But founders and investors can get creative and use tech assets to raise financing.
This concludes Part 1 and its review of the state of space market investment and capacity building in some countries and regions. In Part 2, we will look at some bold visions, disruptions, opportunities, emerging markets such as space-based solar power as remediation to climate issues, space resource utilization and Moon mining, and even alternative modes of access to space. The FT Investing in Space Summit can be deemed successful in its balanced assessment of opportunities without undue hype nor self-defeating skepticism.
One concluding caveat is related to the current political climate: quite understandably, China and Russia, two major space powers, were not on the FT conference menu (the Luxembourg Space Agency recently volunteered for a bridging role in US-China space relations). The Global South was also under-represented (no India, no Brazil) as were Emerging Space Countries from advanced economies (Australia, South Korea, Saudi Arabia, etc.): this is also where interesting space investment opportunities reside. All other risk factors being considered, a policy of excluding the Global South from space domain investment might pay very little dividends to the West.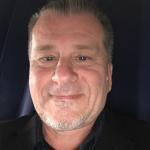 Christophe Bosquillon has a diverse professional background, having operated globally with a focus on the Indo-Pacific region. His experiences in Japan, the Koreas, Taiwan, China, ASEAN, India, Russia, and Australia have given him a deep understanding of the multipolar realpolitik of our world under the Pax Americana. With a background in engineering, trade, and foreign direct investment in industries relevant to Space Resource Utilization (SRU), such as mining, transportation, energy, manufacturing, agrifood, environment, and digitalization, Chris is committed to developing SRU value chains that benefit the Earth. As an executive, owner, writer, and founder of Autonomous Space Futures Ltd, Chris has extensive experience in collaborative policy crafting and works to develop space business and governance models relevant to society. He is a member of NGOs that provide input to the United Nations Committee on the Peaceful Uses of Outer Space (UNCOPUOS) legal subcommittee Working Group on Space Resources. Chris contributes to regulatory clarity on appropriation, priority, sustainability, and sharing in a way that balances national interests with civil society inclusion, provided a transparent due process is followed. When advocating for access to technology and space for the Global South, Chris believes that emerging space powers' participation in space markets must be commensurate with their interest and involvement in international space politics. He believes that their ability to develop sovereign domestic capabilities with spillover potential is also essential. Chris is keen on 'Peace Through Strength' diplomacy and deterrence-based security as enablers of secure space access. He supports sovereign cislunar space situational awareness as mandatory for freedom of circulation in the space domain and deconflicted cooperation on the Moon.