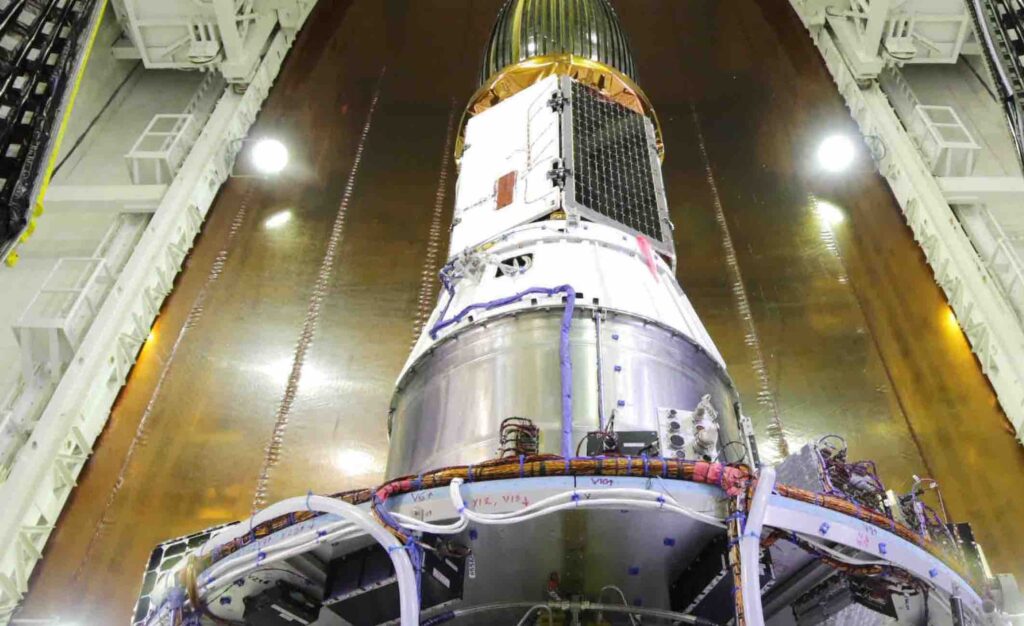 Bengaluru, 24 July 2023 – Indian Space Research Organisation (ISRO) has announced the launch date for its PSLV-C56 / DS-SAR Mission from the launch pad at SDSC (Satish Dhawan Space Centre) – SHAR, in Sriharikota Nellore district in Andhra Pradesh as 30th July 2023 at 06:30 Hrs. The mission will carry the DS-SAR satellite which is developed under a partnership between DSTA (representing the Government of Singapore) and ST Engineering.
The satellite will be used to support the requirements of Government of Singapore. ST Engineering will use it for multi-modal and higher responsiveness imagery and geospatial services for their commercial customers.
DS-SAR carries a Synthetic Aperture Radar (SAR) payload developed by Israel Aerospace Industries (IAI), allowing all-weather day and night coverage at a 1m-resolution at full polarimetry.
The mission will also have 6 co-passenger satellites : 1. Velox-AM (a 23 kg technology demonstration microsatellite), 2. Arcade(Atmospheric Coupling and Dynamics Explorer (ARCADE), an experimental satellite)  3. SCOOB-II (a 3U nanosatellite flying a technology demonstrator payload) from Nanyang Technological University, Singapore,  4.NuLIoN (an advanced 3U nanosatellite enabling seamless IoT connectivity in both urban & remote locations) from NuSpace Pte. Ltd., Singapore , 5. Galassia-2 (a 3U nanosatellite that will be orbiting at low earth orbit) from National University of Singapore and  6. ORB-12 Strider (satellite is developed under an International collaboration) from Aliena Pte. Ltd., Singapore.
The PSLV-C56 is configured to its core-alone mode and will be deploying  the DS-SAR satellite weighing 360 Kgs into a Near-equatorial Orbit (NEO) at 5 degrees inclination and 535 km altitude.
The mission is being executed under the NSIL (NewSpace India Limited A Central Public Sector Enterprise under Department of Space (DoS) ) wing in collaboration with ISRO.