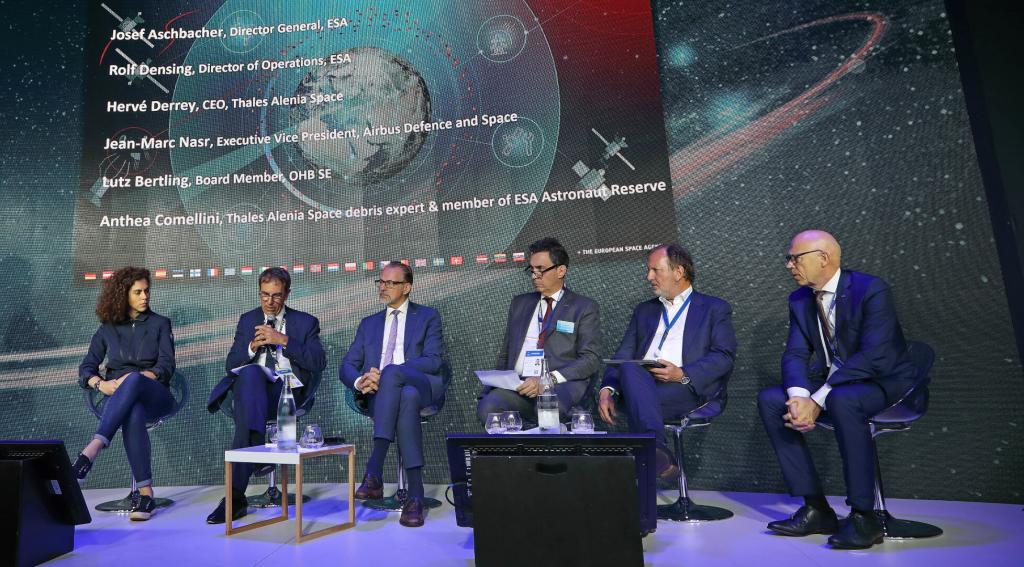 London, 23 June 2023.- The European Space Agency, Airbus Defence and Space, OHB SE, and Thales Alenia Space have announced they are committed to promoting the safety and long-term sustainability of space operations. 
ESA is updating its internal space debris mitigation standards. They are calling upon stakeholders to display a strong commitment through the Zero Debris Charter initiative. The Zero Debris Charter aims to bridge previous ESA initiatives to shape global consensus on space sustainability and the agency's technical work on the technologies and solutions enabling safe and sustainable space operations. 
Facilitated by ESA under its PROTECT Accelerator, the Zero Debris Charter will be co-developed with all interested European space actors to promote the following message: ensuring space safety and sustainability will require all actors to work together towards ambitious and jointly defined targets, each contributing to the extent of their abilities and constraints. To this end, ESA will organise a series of co-development workshops where all interested parties will work to identify ambitious and meaningful targets to be achieved by 2030 and will develop the text of the Zero Debris Charter, aiming for completion around the end of 2023. 
"In line with Thales Alenia Space's Space For Life vision, I strongly believe in the crucial role of satellites for a more sustainable life on Earth. But with the growing number of satellites in orbit, we need to ensure that activities for space and in space are handled in a sustainable manner today, and for future generations," said Hervé Derrey, Thales Alenia Space CEO. "We signed in 2022 the ESA statement for a responsible space sector and our teams are proud today to take part in the definition of the Zero Debris Charter."
Airbus Defence and Space, OHB, and Thales Alenia have declared their intention to participate in the co-development of the Zero Debris Charter.